People
Cindy Leong | Photographer and Creative
''Every piece has a story' is our way of giving you a little insight into the wonderful people who contribute to each of our garments, where we talk about the people behind our brand and the people part of our Mina Community. We talk a lot about how our community and relationships are so central to our business but as the day to day of business gets so busy we don't often get to talk about these people as much as we would like to. 

Meet Cindy Leong, 
New Zealand
Photographer & Creative
We met New Zealand Photographer and Creative, Cindy Leong two years ago on our first shoot together in Natalie's parents' backyard.
Today Cindy lives above our K Road showroom and recently collaborated on Mina Community shoot 'In Good Company' as a Photographer alongside Jewellery Designer Charlotte Penman and Model and Stylist Darya Bing.
Cindy's gravitation towards simplicity and natural lighting and her authentic and kind approach compliment the Mina brand seamlessly.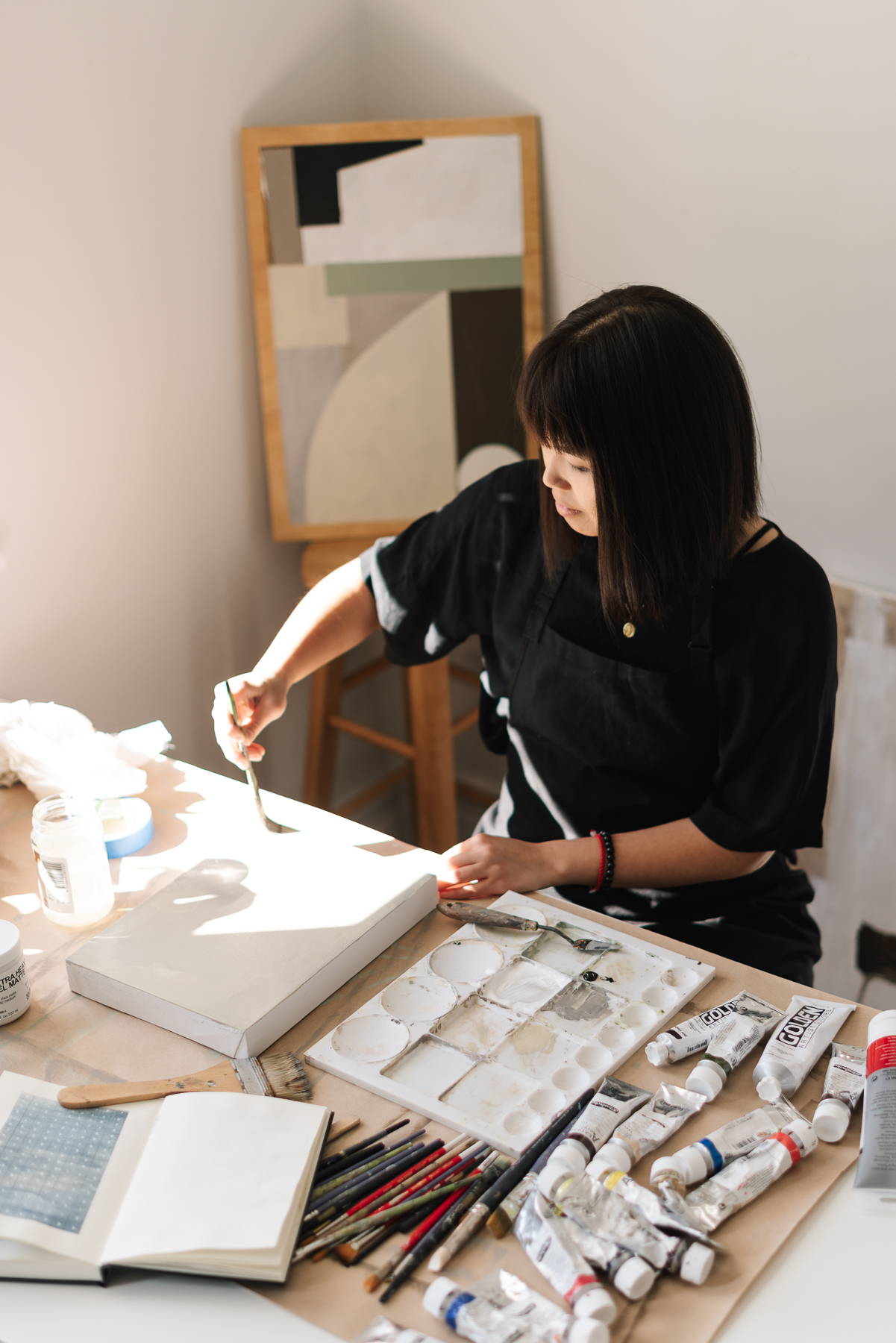 Hi Cindy, tell us a little about your creative background in photography and visual arts? 
My background in photography stems from about three years ago when a good friend of mine encouraged me to try it out. At the time I had been working in the corporate world however I started to feel restless to do something creative that allowed me to express my ideas. 
Since then photography has become intertwined as part of my identity and more recently visual arts as well. Last year I bought a sketchbook on a whim and just started filling it with small paintings, gradually it gained momentum which led to more paint and bigger canvases. Now art has become this magical thing that I'm allowing to take over my world.
"I regard these two modalities, photography and art like lifelong companions, constantly learning and growing with one another."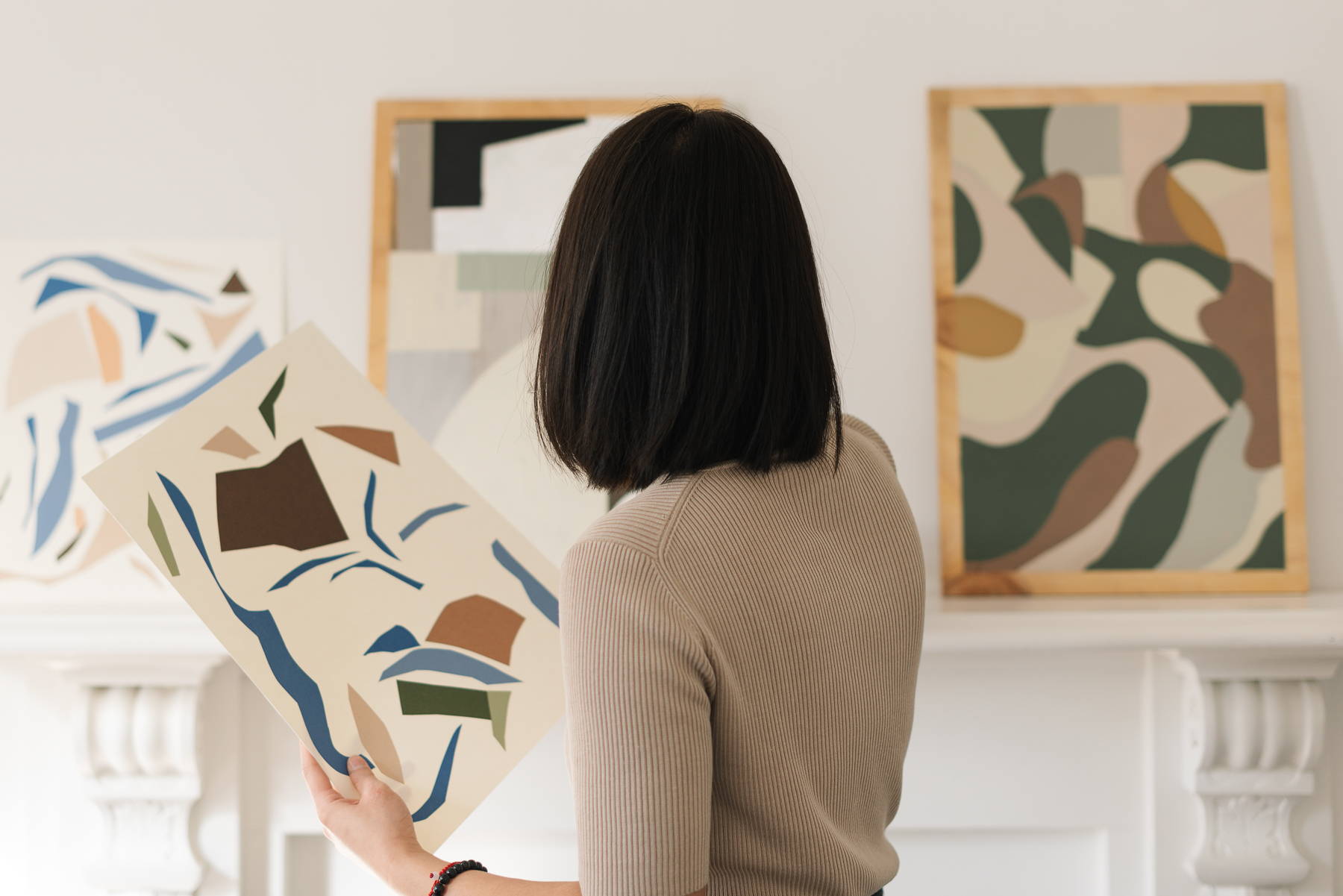 We did our first shoot together probably two years ago now in my parents' backyard, what have you been up to since then?
Wow, crazy it's only been two years! I had quite a big year in 2019 which was filled with a lot of fun and self-development – I did a few shoots in Melbourne & Tokyo, started painting, completed a vipassana, co-hosted an event for creatives on k'road and moved to Japan in October. Recently however, due to covid I've moved back to Auckland and for the past few months have been readjusting back to life here and focusing on my creative practice.
Today you are living in the apartment above our Mina Showroom on K Rd. How do you find living and working on K Road and being part of such a diverse community?
I love living on K'Road and having access to a plethora of interesting things to experience at my footstep. You never know who you might meet or bump into. There's a real sense of community here on K'road where everyone knows everyone. It's nice and makes you feel like you're part of something. 
As a photographer, how do you ensure you bring your aesthetic to a client's concept?
I'm not entirely sure if I can pinpoint what my photography aesthetic is but I'd like to think that others can see aspects in my work that might not be so obvious to me. When I'm shooting I normally just do what comes naturally and feels intuitively right.
"What I seem to gravitate towards is simplicity, moments in time that aren't forced and a tenderness found in natural ambient lighting."
We recently collaborated on a community shoot called 'In Good Company' which received a great response! How did you find working alongside Mina? 
I found our shoot incredibly seamless and effortless which I think was due to our aligned vision. I enjoyed being involved in the creative direction from the beginning and found that the whole shoot just flowed organically. Mina's beautiful designs are incredibly photogenic which is also a big help! 
As a creative what personal values do you live by professionally?
"I'd say kindness is definitely at the forefront. Regardless of the job you do, we are humans first and foremost so it's important to keep this in mind. Being honest, authentic and open minded are also virtues I live by

."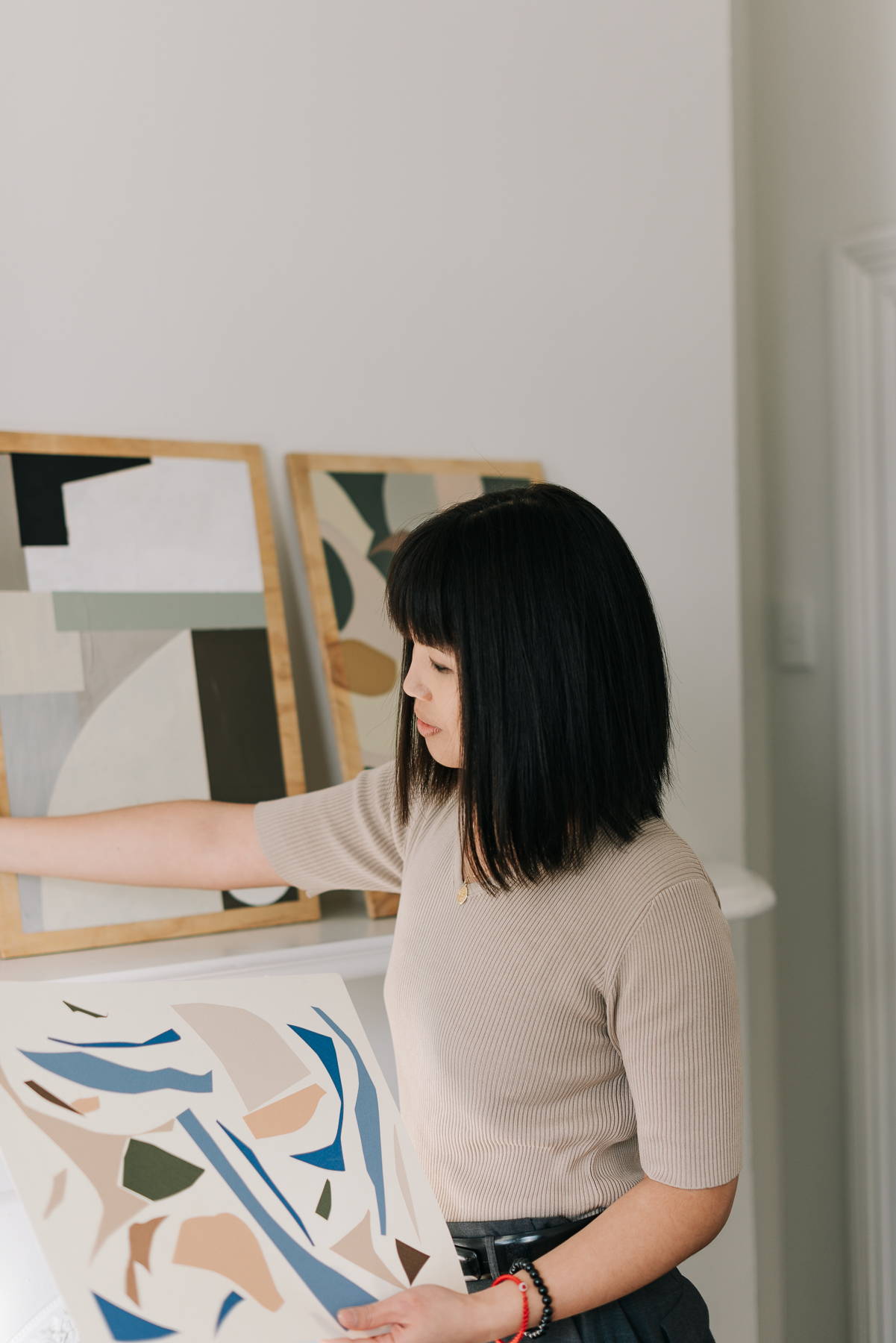 What is your process when drawing inspiration for a shoot?

Depending on the focus of the shoot, I think about how I could best communicate the idea and visually tell its' story. It's sort of like having a conversation in pictures with my audience – what do I want others to take away from this convo? After determining this, I then do a lot of mood boarding and go from there.
"I think about how I could best communicate the idea and visually tell its' story. It's sort of like having a conversation in pictures with my audience..."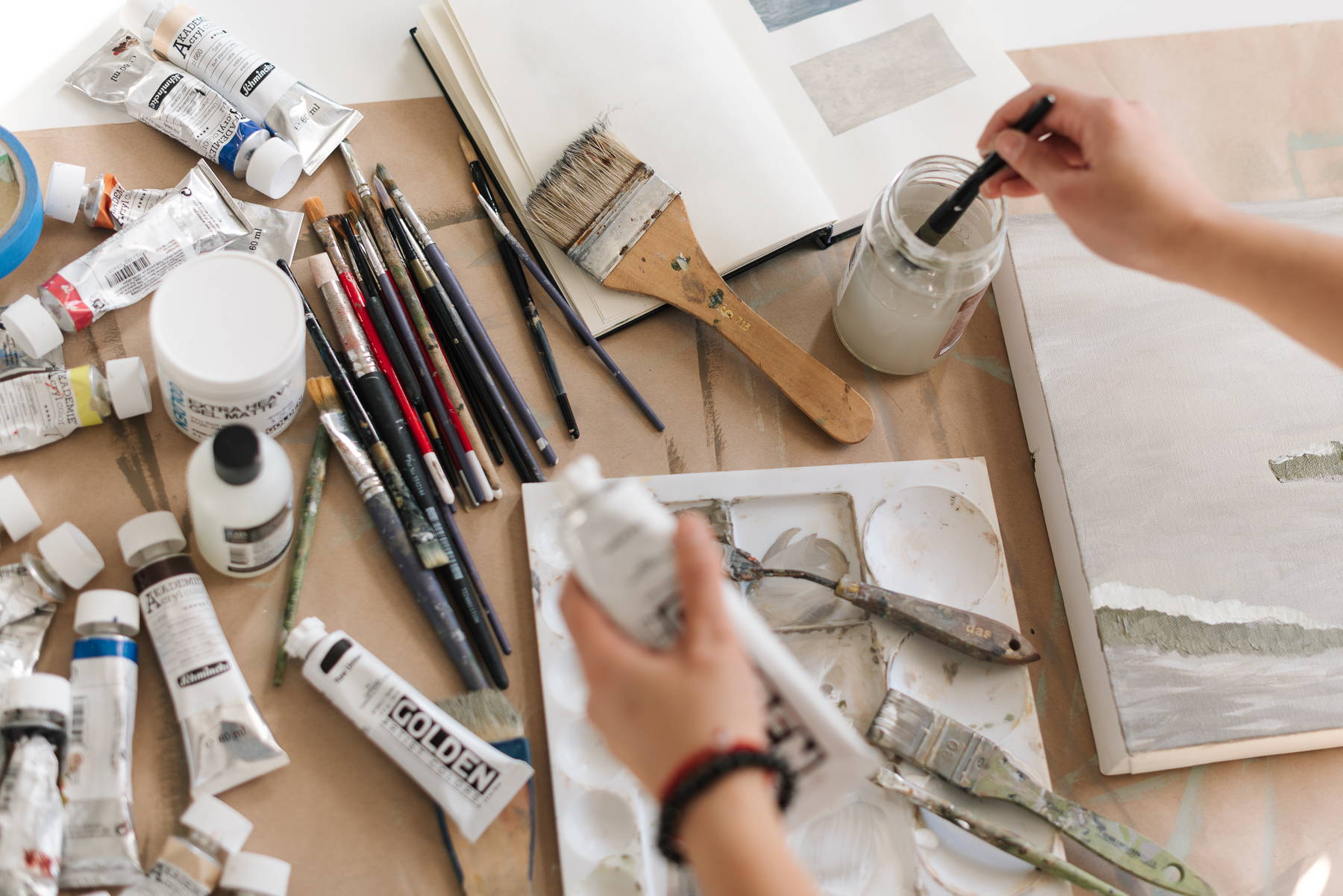 We have all spent so much time at home this year, what rituals or routines have you developed to manage the uncertainty COVID-19 has brought?
For the past two years I've been meditating and practicing yoga almost on a daily basis which has helped immensely in these challenging times. 
I also find solace in journaling, painting and going for long walks in nature. These are all my go to rituals when I'm feeling off and need to ground myself. By doing these meditative acts, It helps quieten my mind, allowing space to form in between thoughts which in turn helps me feel more comfortable with whatever happens.  
Are you working on any special projects right now?
I have a few look book & campaign shoots coming up as well as a few personal projects which involve painting and video. You'll definitely be seeing more work come out of me - watch this space.