A summer collaboration by designer Natalie and ceramicist Lily of Lil Ceramics
Summer is a time of enjoyment and relaxation, eating, drinking and adventuring. To celebrate all things summer we have collaborated on a capsule collection of ceramics with Lily of Lil ceramics, perfect for entertaining this party season.
Lily Weeds of Lil Ceramics is a friend and customer of Mina who shares a similar ethos of community and collaboration with Mina designer Natalie. With a focus on craft and form Lily loves being able to create objects that are functional and can be enjoyed and used everyday.
Available now, the handmade ceramic collection includes a classic tumbler, a perfectly petite olive bowl and a dinner plate, each available in a soft hue reminiscent of Mina's signature colours; granny smith green, mandarin orange and lychee, a neutral oat tone. 
An extension of Mina's latest collection that celebrates the joy of summer and the social soirees we're all dreaming of under the warm sun, these pieces couldn't come at a better time as the perfect finishing touch for picnics or alfresco dinner parties.
We caught up with Lily and Natalie to talk about the collaboration, summer and community.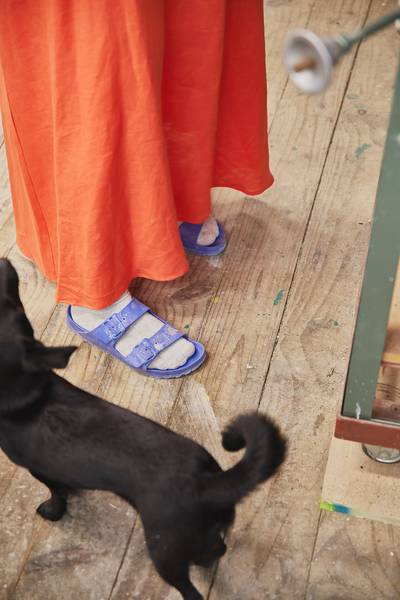 Tell us a bit about your background, have you always been a ceramicist?
LILY: I've been a maker my whole life – always tinkering away. I went to art school in my 20's and worked with sculpture, concrete and found objects. I focussed on clay in my 30s, studying with some leading ceramicists and never looked back!
After exhibiting my works in shows around Auckland I was approached by three awesome cafes and restaurants in quick succession to develop their tableware, which pushed me to scale up my studio, new kilns, wheels and most of all, space to spread out! With great equipment I could speed up the process and create as much as my heart wanted.
I moved my studio out of my basement and into a shared space I created in Grey Lynn "Further Doings Studio" with other designers (clothing, handbags and jewellery), and committed to ceramics full-time.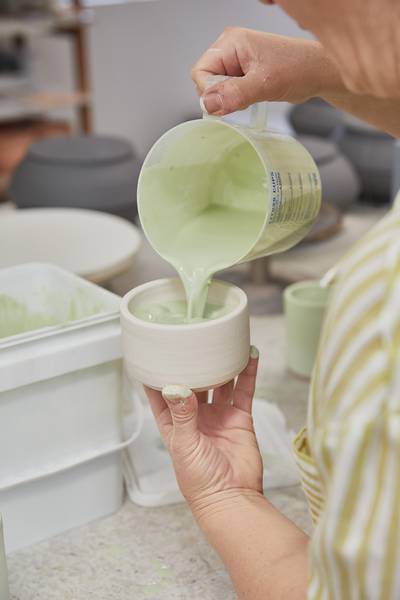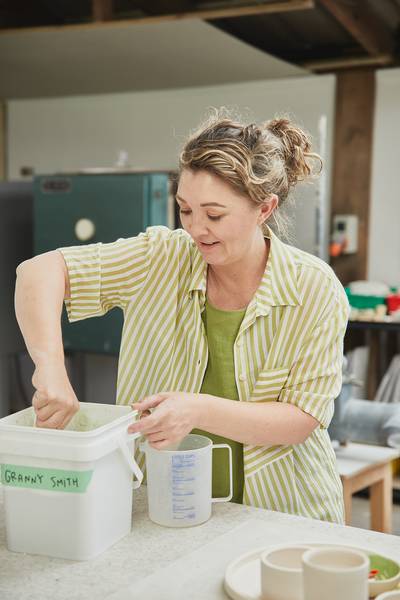 You recently moved your studio from Grey Lynn to Kumeu, how are you enjoying the change??
LILY: I'm loving my new Apple Shed Studio, I've done the basics of renovating it; lined and painted the walls to keep the wildlife and weather out, installed the all important plumbing and power, a composting toilet, and new lights and electrics to run the kilns and most importantly the coffee machine. It's still pretty rustic, but watertight and with room to grow!
We have a nice little covered courtyard where we've had a nest of ducklings and a nest of baby birds. There are horses to pat in the neighbouring paddock and I get to bring my little Jack Russell/Poodle 'Pepper' to work every day. Overall lots more studio space to work with my small team, really peaceful, and no commute!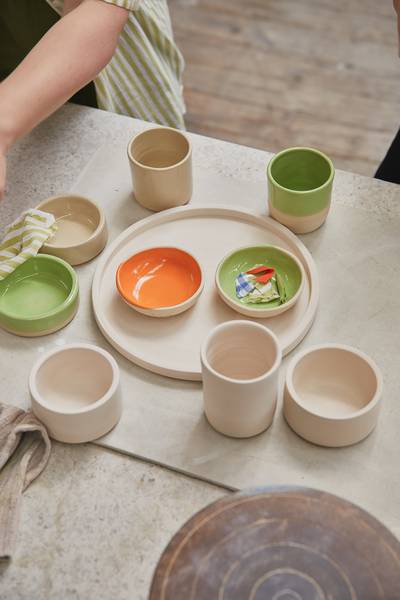 What does community mean to you?
LILY: Community is the group of creative and supportive people we build up around ourselves. Community is the heart of inspiration and energy. Community thrives on mutual support and the nurturing of others. Collaborating with great creatives like Natalie at Mina inspires, and energises me, we can both discover and create unique new work, push boundaries and expand our community.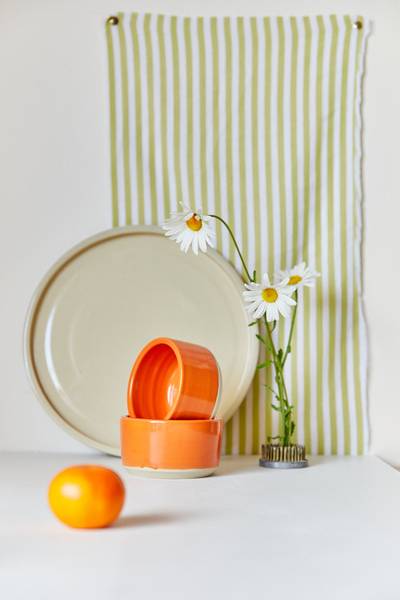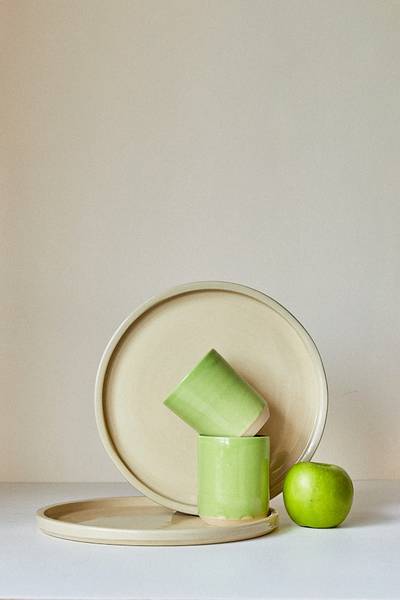 What brought about your collab with Lily?
NATALIE: Lily has been a friend, customer and neighbour to us here in Grey Lynn for the last two years. She has such a warm and laid back demeanor which I find infectious. I admire her craft and I love and appreciate nice ceramics so it seemed like such a genuine fit for a fun summer collaboration.
What was the inspiration behind these pieces?
NATALIE: Summer! This collaboration is all about summer and summer for me is food and friends. Food and drink is what brings people together around the table and what's better than food on beautiful ceramics.
A simple plate is an open canvas for your evening meal or grazing selection, small bowls with vibrant pops of colour for your antipasti pieces or your precious heirlooms, a tumbler for a fresh summer cocktail or a warm cup of tea in the evening.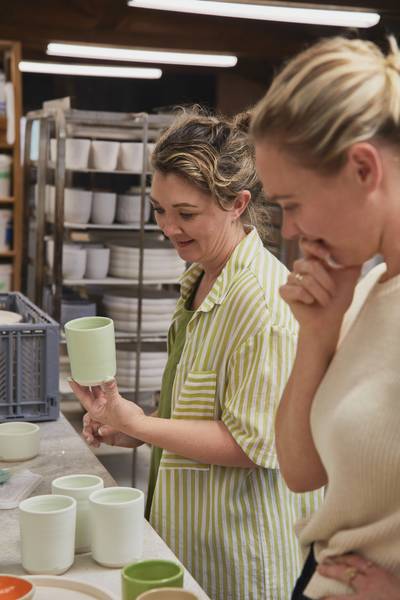 What does summer look like for you?
NATALIE: A weekend away with your nearest and dearest enjoying long conversations over nibbly things and a refreshing cocktail. Summer is such a special time here in Aotearoa. Long weekends, friends and family, after work strolls to the beach and getting away. This collaboration is an ode to secret beach spots, idle dinner gatherings with friends, road trips and taking in sunsets.