At Home with Beki and Madi
Tell us a little bit about your background.
I studied Architecture here in Wellington, and in doing that I found a passion for storytelling with a spatial medium. I also spent some time working with rural Aboriginal Communities in Australia, helping women empower themselves with various life skills. It's there that I learnt the power of our shared history and the importance of learning from each other to care for our community, our land, and ourselves.
These experiences — my architectural background, my experience in communities, my own design passions — are what have influenced my outlook on life and the type of work I prioritise.
Locales is a very New Zealand centric business, focusing on unique storytelling to bring to life the history of places or events of cultural significance. What do you do at Locales and what is it that you love about the work you do?
I'm a Spatial Designer at Locales, telling the stories of places through design; whether it's physical installations, oral histories, digital apps, art installations, or museum exhibitions. In short we tell the stories of the land, and I think that's a really powerful approach for connecting people to history in a visceral way. I love the diversity of my role at Locales. I spend my days building prototypes, editing video reels, working film shoots, and designing landscapes and installations. No two days are the same, and we work with such inspiring communities and individuals. We spend a lot of our time collaborating with iwi and hapū so my understanding of our shared history grows every day.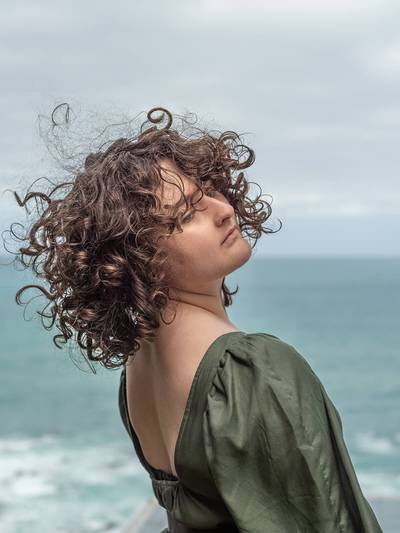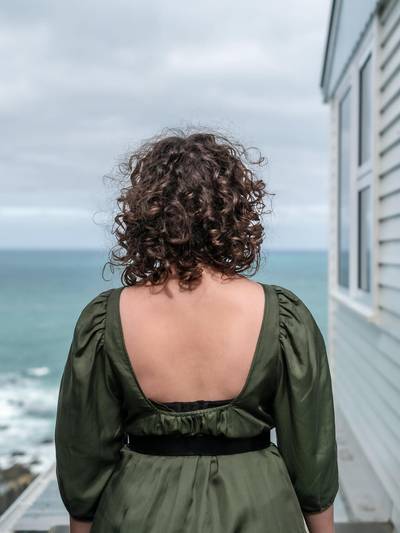 What has been a favourite project of yours and why?
One of my favourite projects we've done is Ngā Ara Tipuna, which shares the stories of a network of ancient pā sites in Central Hawkes Bay. I learnt so much about the magic of te ao Māori, and exploring a landscape with an understanding of its history has been an incredible experience. I feel lucky to have experienced first hand how sharing stories of a peoples' ancestors can bring healing and greater understanding to a community.
Where do you call home and what makes this area special?
I call Te Whanganui a Tara, Wellington, home at this point in my life. Specifically Island Bay on the southern coast, I feel a strong connection to this part of the country. Our little home sits unprotected on the edge of the coast, and a strong southerly often sweeps by. I never feel more alive than when out in a gale. The sound of the sea on a (rarely) calm day often finds its way through our windows bringing a sweet melody to our days. Having grown up in the south there's something special about that view across Cook Strait as well. I often feel drawn back to the South Island in times of chaos, so having a visual connection is so valuable to me. Living on the coast makes it easy to feel that we are on the edge of something great, in our little world with the ocean near.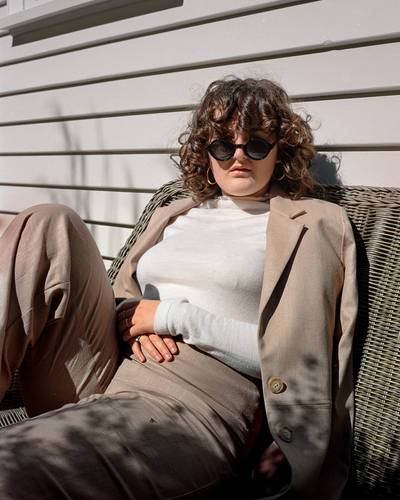 What is it about Mina that you resonate with?
There are so many things I love and appreciate about Mina. On my journey of living a more sustainable life I've found real joy in carefully considering the clothes, items, and objects I purchase. I really appreciate the consideration that goes into a Mina piece — the way each garment is carefully designed for the female form, with sustainable materials and a small, slow approach.
You can feel the compassion that comes from a mother-daughter team in every garment. I always feel grateful when I pick a piece from my wardrobe, that I'm able to wear and enjoy something that has had so much love poured into it.
As a conscious shopper, what is it you look for when making a purchase?
I try to prioritise shopping by my values, which usually means shopping local or second hand. I've found the best way to feel confident when purchasing is to research a brand and the fabrics they use, where they're sourced, and how garments are produced. Ultimately if it's NZ made I'm usually happy. I believe shopping local and supporting businesses whose values align with your own is the best way to shop consciously.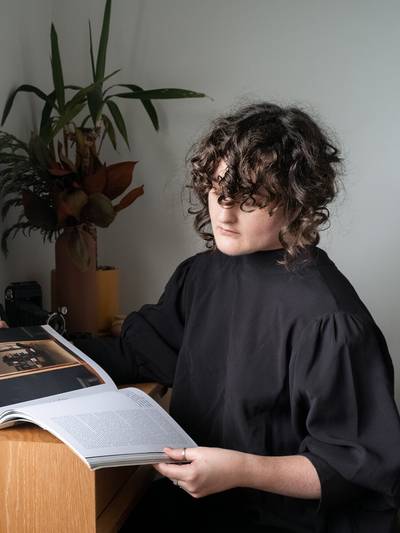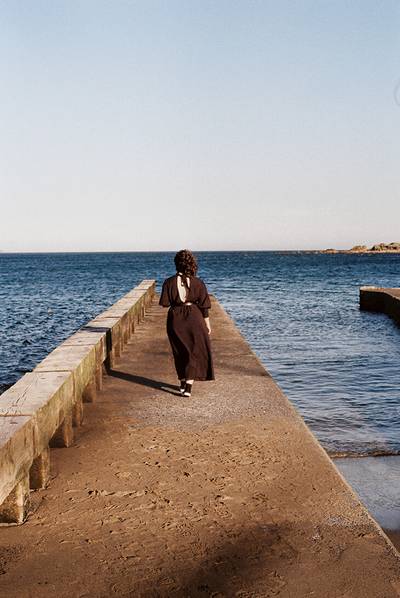 Tell us a little bit about the photo series you created with your partner Madi?
For this series we wanted to celebrate our lives here in Wellington, and place Mina in that context. Living on the coast we spend most our time outdoors, either by the sea or in our garden, so that's where most of the photos are set. Madi worked with both film and digital to try and bring a warmth and nostalgia to the series, and I tried to model the pieces in a way that I would wear them myself.
We didn't want it to feel overly staged or like a typical fashion shoot. Our goal was for anyone looking at the photos to feel like they were there with us, in our home, with Mina as the backdrop.
What is Madi's background?
Madi grew up in semi-rural Australia and has always been enamoured with photography. Before settling in New Zealand she spent most of her time travelling, from taking a motorbike over the Indian Himalayas to backpacking through Eastern Africa to living in Spain. Back in Australia she cofounded a funded startup, something she's told me she'll never do again.
While she's always had an interest in photography, discovering film a few years ago made her fall in love with it. She quite quickly went from owning one camera to owning a dozen, and she spends most of her free time out on the streets or by the coast taking photos, or editing her work in cafes.
Do you often collaborate on creative projects together?
Madi and I spend most of our time working on creative projects of some sort. She is a wildly talented street photographer and I often use her pieces as inspiration for my own paintings and artworks. As Madi captures and I create, our creative lives often run parallel. We haven't done many active collaborations together, but it's always surprising to see how our work intertwines and how we're influenced by each other.