Behind the Collection | A Q&A with our Designer
In the lead up to the launch of our summer collection we thought we'd pick our designer's brains to find out just what goes into designing a collection and which pieces she is most excited for.
How do you begin your design process?
Always with fabrics. Fabrics are what drive the collection - and what really gets me inspired! I focus primarily on natural fibres, as the way they feel on the body you just don't get with synthetics. From there I map out colours and prints, and curate a cohesive palette.
The process is creative but it is also very data and feedback driven. I learn a lot from my customers so my time spent in our store is valuable to me. Over the last 4 years I have built up a loyal community of customers which I feel I now know like friends. I know what they like and what they don't, what kind of fit they are after, and how their lifestyle influences their choice of pieces.
Mina has truly grown with me. Having started the brand fresh out of university in Wellington at 23 years of age, I was very influenced by the Capital's fashion culture - mostly black with a few neutral tones thrown in, all in simple silhouettes. Now 28, and living between the city (Auckland) and the coast (Mount Maunganui), I have more confidence in my own style and find myself less influenced by rolling trends.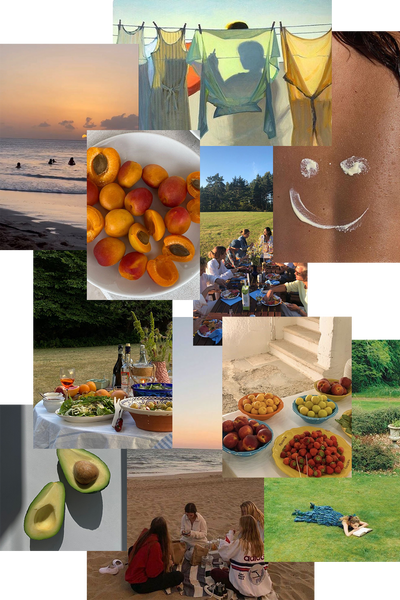 What do you consider when designing new styles?
New styles are inspired by friends, family and casual weekends. Pieces that have ease of wear for, say, a summer weekend camping, or that can be layered for an evening BBQ.
Living in Mina is how I find gaps in our offering and discover where pieces could be more versatile or how a style could be more trans-seasonal in a different fabric.
Which colourways and styles are you most excited for and why?
I'm most excited for our Peach Gingham this season. I'm looking forward to pairing the Dew Top with blue denim for a BBQ at home with friends, and wearing the Moa Dress to a garden wedding.
I also love our Emerald this season in both the cotton drill and tencel knit. The Manifest Jumpsuit in Emerald is my favourite piece this season. I love a jumpsuit - it's an all-in-one outfit and in the Emerald such a bold fun piece! I'll be dressing this one down with Birkenstocks and a sun hat.
NB: The Manifest Jumpsuit in Emerald and the Dew Top in Peach Gingham are part of Drop 2, launching early October.