Florist Liv Wakem of Kensal on community and the art of flowers
"I've always loved being around flowers, whether it was helping my mum in the garden as a child or picking flowers from the berms (or neighbours!). They bring such joy to people, it's special to be part of that for someone."
Having honed her trade working at one of London's busiest florists, Liv Wakem returned home and opened Kensal Flowers in Auckland's Kingsland. We spoke to her about community, sustainability and her favourite blooms.
Tell us a little bit about your background.
I wasn't a florist until I moved to London in 2012. I knew it was something I really wanted to do and it seemed like the perfect time to do it. I took a two week course and basically emailed every florist in London to ask for a job. I took on three part time jobs at three very different shops. One was a flower stall in Piccadilly - on my first day it snowed, I was drastically unprepared. Luckily, a few months later I was offered a full time role at Scarlet & Violet, in Kensal Rise. I had no idea what a life changing moment that would be. It was a small but incredibly busy shop and I was working with London's biggest fashion houses, magazines and celebrities. Over those five years at S&V I learnt my trade, made unbreakable friendships and I'll forever cherish that time (even if it was the hardest I've ever worked!).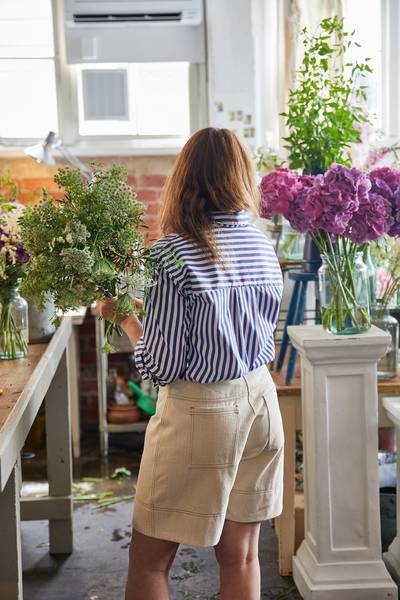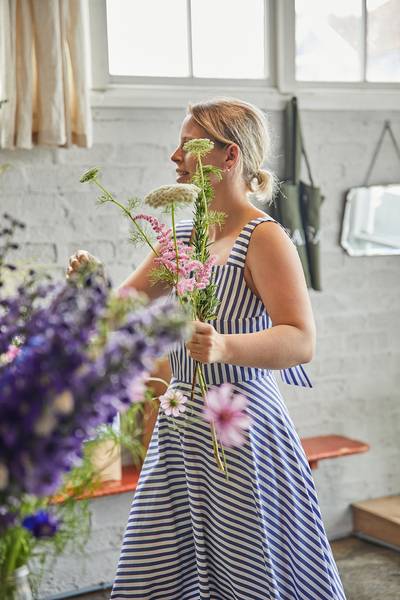 Why flowers? What do you most enjoy about being a florist?
I've always loved being around flowers, whether it was helping my mum in the garden as a child or picking flowers from the berms (or neighbours!). They bring such joy to people, it's special to be part of that for someone. Also, the flowers are forever changing with the seasons so no two weeks in the shop are the same - that keeps work interesting.
What are some of your favourite blooms at the moment?
It's such a beautiful time of the year at the moment. My all time favourite, cosmos, is just starting to flush in the fields, but I also can't go past the scent of a sweet pea or lemon geranium. Just give me an armful of those please, I'd never complain.
You run a number of workshops and often collaborate with local creatives. What does community mean to you?
Sadly over the past year (or two!) we haven't had the chance to host as many workshops as we'd like. I'd really like to open our space up to other creatives to run their own workshops too. We've hosted perfume classes, vintage clothing pop ups, even a Sunday morning yoga practice. I'm a firm believer of community over competition so we're happy to help others when we can.
Tell us about your Kingsland community? What are some of your favourite local spots?
Kingsland is a great spot, there are so many small businesses on this street, it's got a wonderful community vibe. The Nest is a lovely new grocer that has opened down the road selling beautiful organic produce, The Tonic Room is a calming space offering beautiful, holistic beauty treatments. Umu does a banging pizza, and you can't go past a Golden Fingers massage.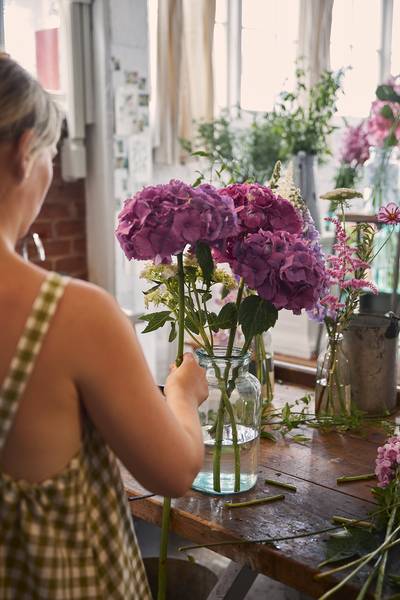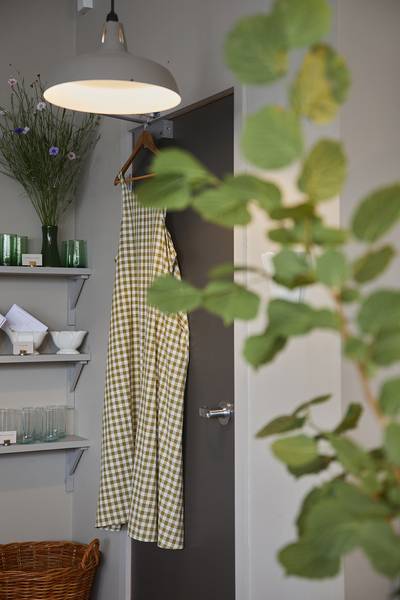 Tell us about your little team and what it's like working with them?
It's the wonderful Kate and I on the tools in the shop, but Kensal has adopted an unofficial team. Inside our shop we have Little Crumb - takeaway coffees served by our pals at Crumb Grey Lynn. Yas and Emma make the best oat flat whites in Kingsland. Alice; our friend, florist and local grower who will drop in with armfuls of her farm's spoils. Kate Battersby who usually pops in for a coffee, a chat and is always on hand to snap a few photos (see below question). While not all of them work here, Kensal wouldn't work without them.
You have collaborated with photographer Kate Battersby before on a series of art prints. How did this collaboration come about?
We love Kate Batts. I originally asked her to shoot our bunches for the website and a few people had asked if they could buy it as a print. I think we had a quick chat about it in the shop and that's it! She really does make anything she shoots look beautiful so I can't blame people for wanting one!
Sustainability is important to you. What does sustainability look like as a florist?
It's no secret that the flower industry isn't kind on the environment. Lots of the flowers on the auction are grown in heated glasshouses, flown or trucked across the country and wrapped in plastic. It's a big giant to battle but we're trying. All our packaging is recyclable, we don't buy imported flowers, we compost all our green waste and we work really closely with some amazing local growers in the warmer months. This means we have the most beautiful flowers in our bunches come spring and summer that are grown with passion and haven't travelled far at all.