The Art of Repairs with Jessica Jay of Reparation Studio
We spoke to Jessica Jay about how she came to establish Reparation Studio, her love of repairs, and her commitment to and passion for educating others. Photographed in her shared studio space on Auckland's Karangahape Road.
Tell us a little bit about your background.
I graduated from Whitecliffe with a BFA, majoring in fashion. Since graduating, I have worked across diverse roles in the local fashion industry, extending my skills in garment sampling, construction and pattern making. After a chaotic couple of years working through lockdowns and Covid restrictions, I had the chance to take pause and reconsider my role in the industry. This resulted in the establishment of Reparation Studio in 2021.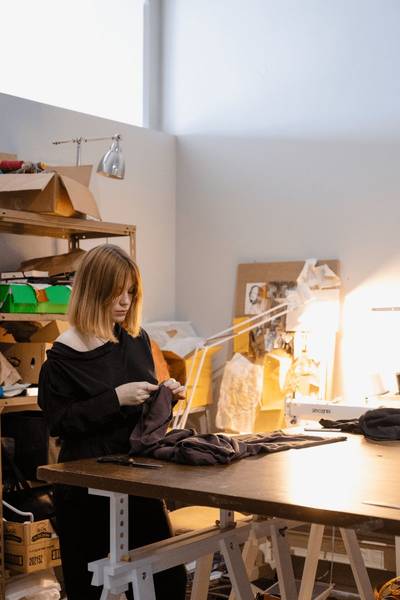 How did you come to do repairs and alterations, and what was it that attracted you to this side of fashion?
During my experience working in the fashion industry, I felt ethically torn between my desire to create beautiful garments, and the need for fewer products in a world oversaturated with clothing. This is what shifted my focus to repairing, and altering garments. This has created a balance between my goal of reducing consumption, while staying creatively active. My work is inspired by the relationship between garment, wearer and maker, I love that repair and alteration strengthens this bond.
What do you love most about what you do?
Repairs are a huge passion of mine, and I love that there are so many creative and innovative ways to enhance the value of a garment through thoughtful, artisanal repairs work. My clients bring me a huge amount of joy, I love hearing all the stories about where a garment came from, how it has carried my clients through their lives, and the personal narrative that comes with this. Bringing people joy by making their clothing fit them perfectly, or extending a garments life through mending is what gives my work meaning!
What are some basic techniques we should all have in our toolkit to repair and look after our own clothes? Any equipment we should have on hand?
There is a lot you can do with a simple running stitch, so this is the perfect entrance into clothing repairs. Knowing how to re-sew a button is another big one, which is easily achievable for everyone. I would recommend the basics of a needle, a few thread colours, pins, safety pins and small sewing scissors to get started. For knitwear, basic darning skills are perfect for any holes that may appear.
What are some simple things we can do to extend the life of our clothing?
Getting back to the basics of hand-washing, line drying, and airing out clothing in between wears to reduce laundering are essential! Particularly for natural fibres, as these will naturally weaken over time with overexposure to water and heat. Getting on top of small holes and rips before they become larger and hard to manage, is also a must. The smaller the hole, the easier it is to repair and do yourself with a few basic sewing skills.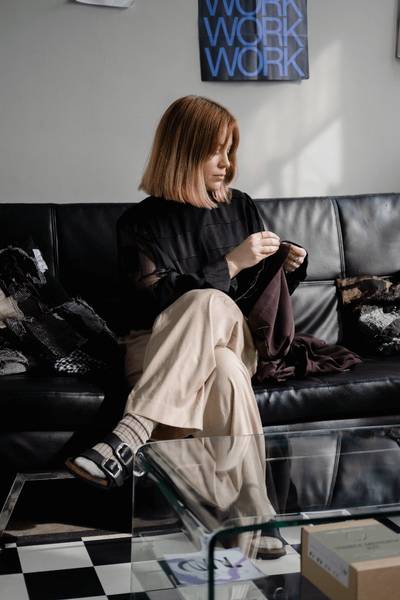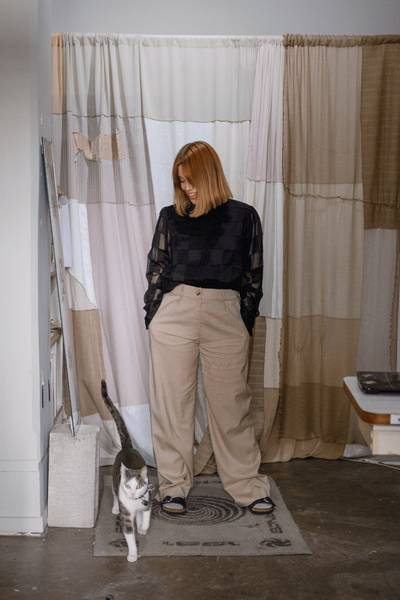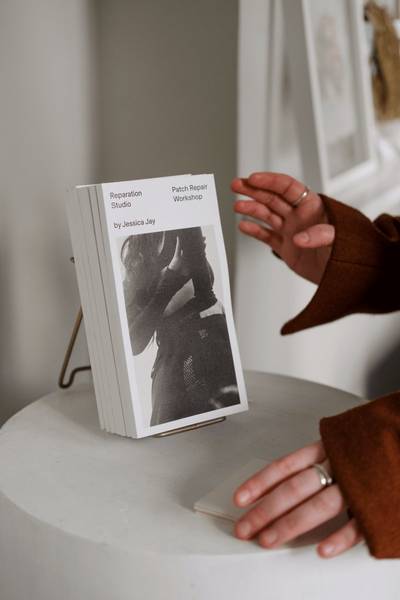 What can we expect to learn in your Patch Repair Workshop?
You can expect to learn all the basics of hand stitching (including how to sew a button!) through creative activities, while developing your own personal stitching style. Throughout the workshop there are case studies and mending applications for every technique, to inspire future repair projects. The outcome of these exercises is to build sewing confidence and ability, empowering you with the skills to patch-repair your clothing beautifully.