The Women Behind Mina
To celebrate International Women's Day we are shining the light on our very own team, the women behind Mina. We are a small Auckland-based studio led by Mother-Daughter Duo, Natalie and Michelle, Natalie the director and designer; Michelle our production manager. Sarah, Kate and Hope make five and together work across all aspects of the company including production, digital communications, showroom management and customer service.
Today is a day for us as a team, to reflect and celebrate what we have created, what we are working on, and what it has taken to get here.
And finally, to you, our incredible community of women who continue to inspire us and support us each and every day. You truly make Mina what it is.
Read on to hear from each member of our team.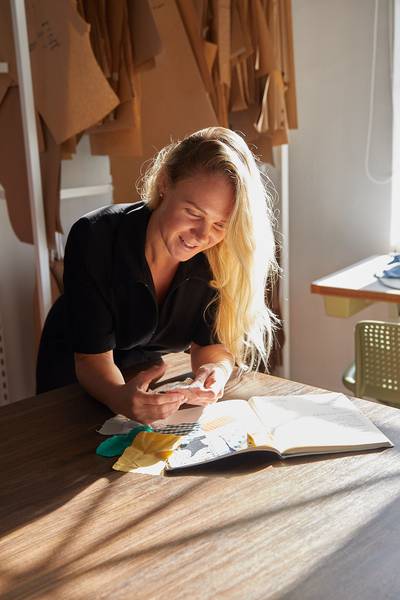 Natalie Procter
Designer

What does it mean to you, to have been able to build Mina into the thriving business that it is?
---
If you'd told me I would have a team of 5 girls working with and supporting me 5 years into business, I wouldn't have believed you.
Mum and I came into this industry very blindly, but have been working our little arses off since the beginning. Now to finally have a group of kind and loving girls supporting us and sharing our same drive and determination, we are so so proud.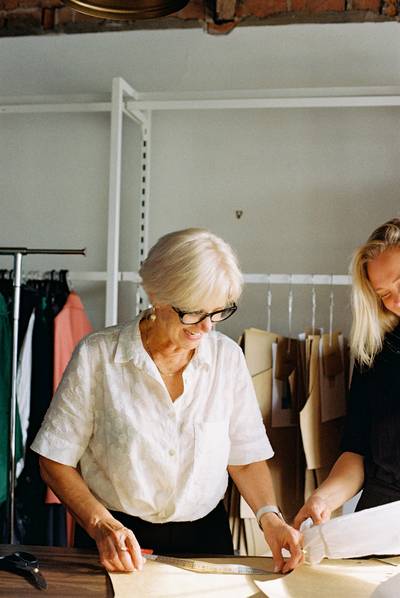 Michelle Procter
Production Manager & Mina Mum

Who are some women that have inspired you over your lifetime, and why?
---
Firstly my Mum (Wilhemina, Natalie's grandmother and where 'Mina' originated) always had boundless energy and instilled love and kindness in all she did. My friend Jane, through all her health issues, is the ultimate positive and happy person. My sister-in-law Tonia is the busiest person I know, but will always have time for friends and family.
And I can't forget, Phylly our sample machinist which I can now call a great friend of mine. At 87 is still working not because she has to but because she loves it. Lastly Natalie, my daughter who I admire for her guts and determination for starting Mina and believing in herself. Her kindness, energy, passion for life and ability to balance it all inspires me.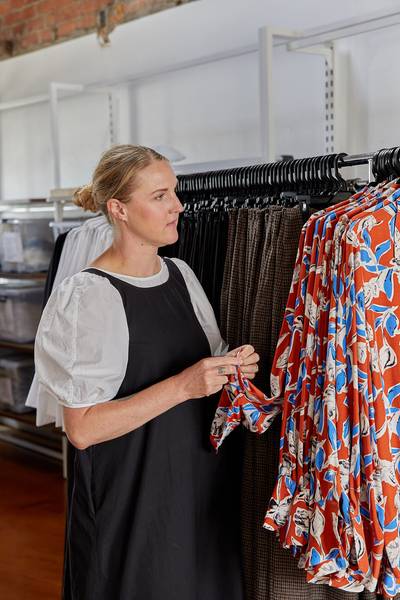 Sarah Cricket
Production Co-ordinator

What are the aspects of working for a small company led by women that you find inspiring?
---
To me it was important when going back to work after having children that I found somewhere that would be flexible in my role, allowing me to balance time for my professional self whilst also being a mother. I have found that in Mina. It is led by a duo of strong, compassionate women who inspire us to work collaboratively as a team.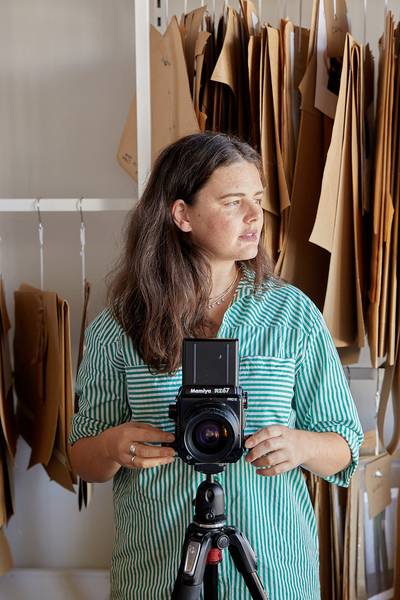 Kate Battersby
Digital Design and Comms Co-ordinator

How do you manage your job as a freelance photographer and your work with Mina?
---
Mina has a fantastic community filled with lovely and supportive gals which I haven't had (work-wise) for most of my freelance career. It is refreshing being able to come to work two days a week and actually have people to talk to and bounce ideas off of as freelancing can be quite lonely. There can also be weeks where I have no work booked, so it is always nice to know that I have something on each week regardless.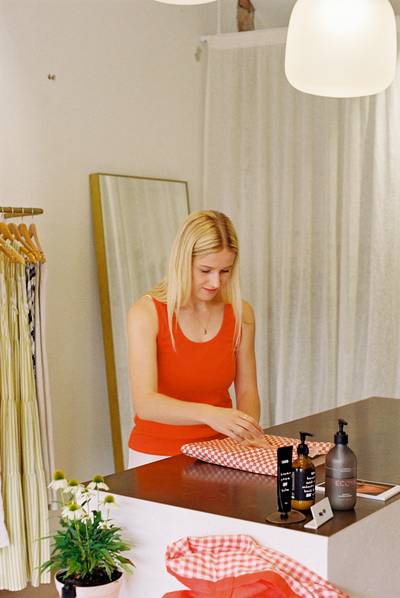 Hope Patterson
Showroom Assistant

What inspired you to join Mina?
---
I have been following Mina for a while now and have always been drawn to the timeless silhouettes and lush fabrics. It was a goal of mine to work for a New Zealand brand that prioritises ethics and considers everything from the designing and textiles right through to the production. The environment has been easy going and fun to be apart of, I really love getting to know the customers too.