One for the Lovers
Valentines Day, a day for love and romance.
When brainstorming ideas on what to do for Valentine's day, we thought of a rare opportunity to feature a couple that Natalie has been lucky to meet on her journey starting the brand. Two people that we now call great friends of Mina. 

So to celebrate the official day of Love, we introduce you to Nicola and Vitaliy. Vitaliy, a frequent visitor to the Mina studio and supplier of many of our beautiful fabrics, and Nicola is a long-time supporter of Mina. 
The two welcomed us into their beautiful Parnell apartment the other week and shared stories of first dates and daily rituals whilst sipping wine and preparing a Ratatouille for dinner.
Introduce yourselves - Who are you, what do you do, what are your hobbies and passions?
NICOLA: I'm a dietitian, and I am juggling a few roles at the moment. I am a research fellow and lecturer at the University of Auckland, looking at how what we eat affects our gut and mental wellbeing. I also see clients one-on-one for all things relating to gut health. Food is naturally a passion - I love cooking, learning, sharing good food/wine with friends, and gardening (pre apartment-living). Movement is important to me too, I'm a regular at the beautiful Eastwest yoga studios and spend a lot of time cycling and walking around Tāmaki Makaurau.
VITALIY: I'm a senior sales person at Wall Fabrics, looking after a pool of primarily fashion customers across Auckland, Waikato, Bay of Plenty, Christchurch and Queenstown. We buy deadstock fabrics from international designers and it's my job to curate selections that I show to individual designers based on what I think they'd like. On days off I will be either in or around the water spearfishing and camping, or out tramping.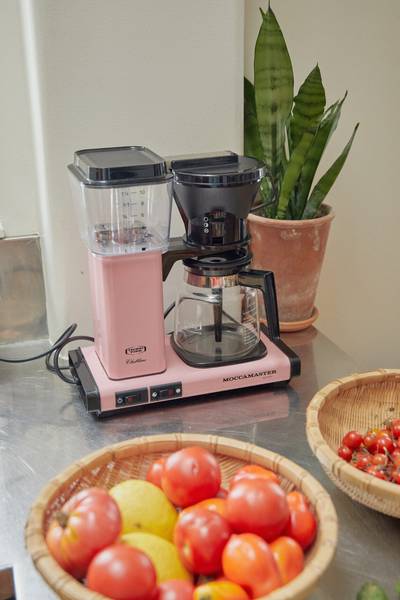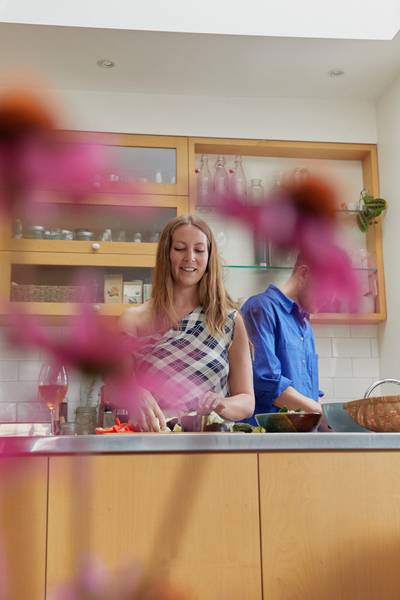 What are some rituals you have as a couple?
NICOLA: Our rituals have changed over time, reflecting the different stages or seasons of the relationship – probably a bit less exciting now than they used to be! Coffee would be our most consistent ritual. Vitaliy makes us a long black each morning which gets delivered to bed, then on the weekends I get a pot of filter coffee going in our Moccamaster. The Grey Lynn farmers market is another ritual to set us up with beautiful produce for the week ahead, usually followed by a pastry or two from Fort Greene on the way home. A newer ritual is Christmas camping at Puriri Bay in the Whangaruru Harbour, we love escaping the holiday season stress and starting our summer holidays this way.
VITALIY: I'm always getting up first so naturally have become house barista. One other recent ritual that we've adopted is camping just us two on Christmas Day.
How did you two meet and what was your first impression of each other?
Modern romance - we met on tinder. Neither of us was really looking for a long-term relationship but here we are almost 6 years later! After so long it's hard to remember first impressions and in all honesty, there weren't any big standouts from either of us, which is probably a good thing for a first tinder date!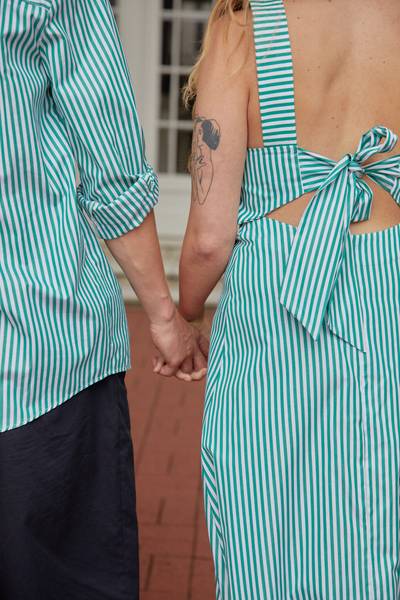 In what ways do you feel that the two of you complement each other and work well together?
NICOLA: We have quite different personalities, but share similar values which is why we work well together. Vitaliy is very silly and fun, which balances out my slightly more stressed personality (I'm not sure he gets a mutual benefit there!) and I'm a calmer, happier version of myself with him. The differences don't always work out perfectly, but we have become more understanding of each other over time.
VITALIY: I think we both have a minimal-waste mentality so it naturally aligns with a lot of our thinking. That said we have developed a great radar for detecting when each other needs to be solo so we tag team a lot of tasks.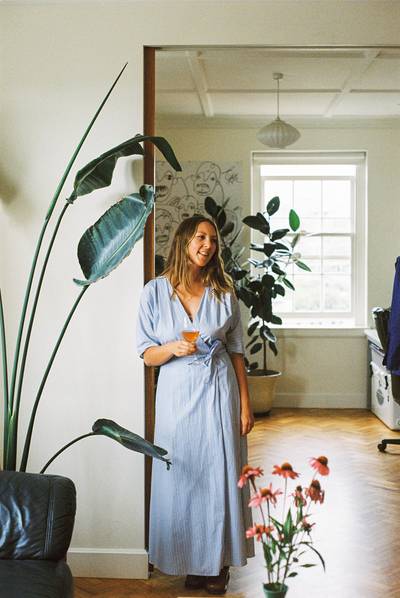 Is there a specific memory that stands out to you from your relationship?
NICOLA: It's hard to choose just one! My favourite memory/time together would probably be moving into our apartment. We had moved from a shared flat, and it was our first time living together just the two of us. We're both home-bodies and so being able to set up our life in this beautiful space felt really special!
VITALY: Hard to pinpoint a single one. Probably spending 10 days together in a campervan and being surprised at how well we managed to be alone just us two.
What is the most thoughtful gift you have given or received from each other?
NICOLA: Vitaliy is super generous and much better at picking up hints than I am, so he is definitely the better gift-giver in the relationship! Many of my favourite items of clothing are gifts from him, but I think the most thoughtful would either be a pink Moccamaster which he purchased during the first lockdown and we get a lot of use out of, or when I finished my PhD and he had picked out a red dress that perfectly matched the graduation robes.
VITALIY: Nicola organised a surprise birthday weekend away which was kept a total secret until a Freudian slip the day before we left.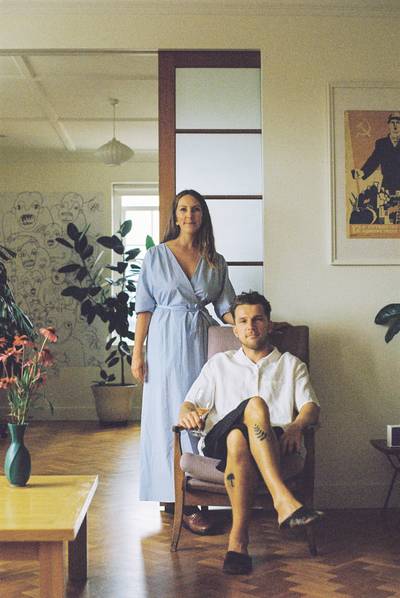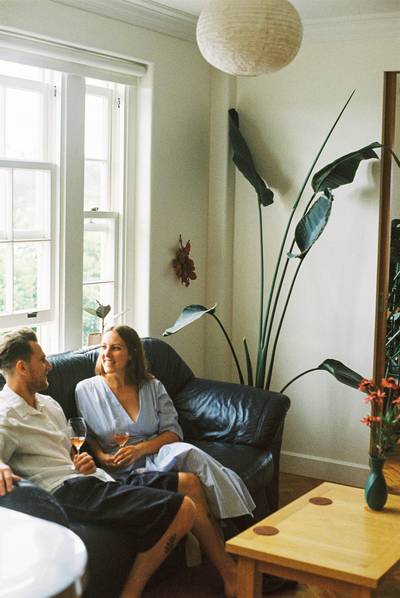 What is the most spontaneous thing you've ever done together?
This has made us realise we are NOT spontaneous – mostly driven by Nicola's excessive over-planning. The most spontaneous thing would probably be on our third (ish) date, a bottle of wine or so into the evening and Vitaliy had been drawing tattoo options for his flatmate who (wisely??) opted out and Nicola ended up with a stick and poke wine glass.