Cart (

0

)
Recently Added

0

Item
Total

$0.00
The item you just added is unavailable. Please select another product or variant.

Cart (

0

)
Recently Added
Total $0.00
The item you just added is unavailable. Please select another product or variant.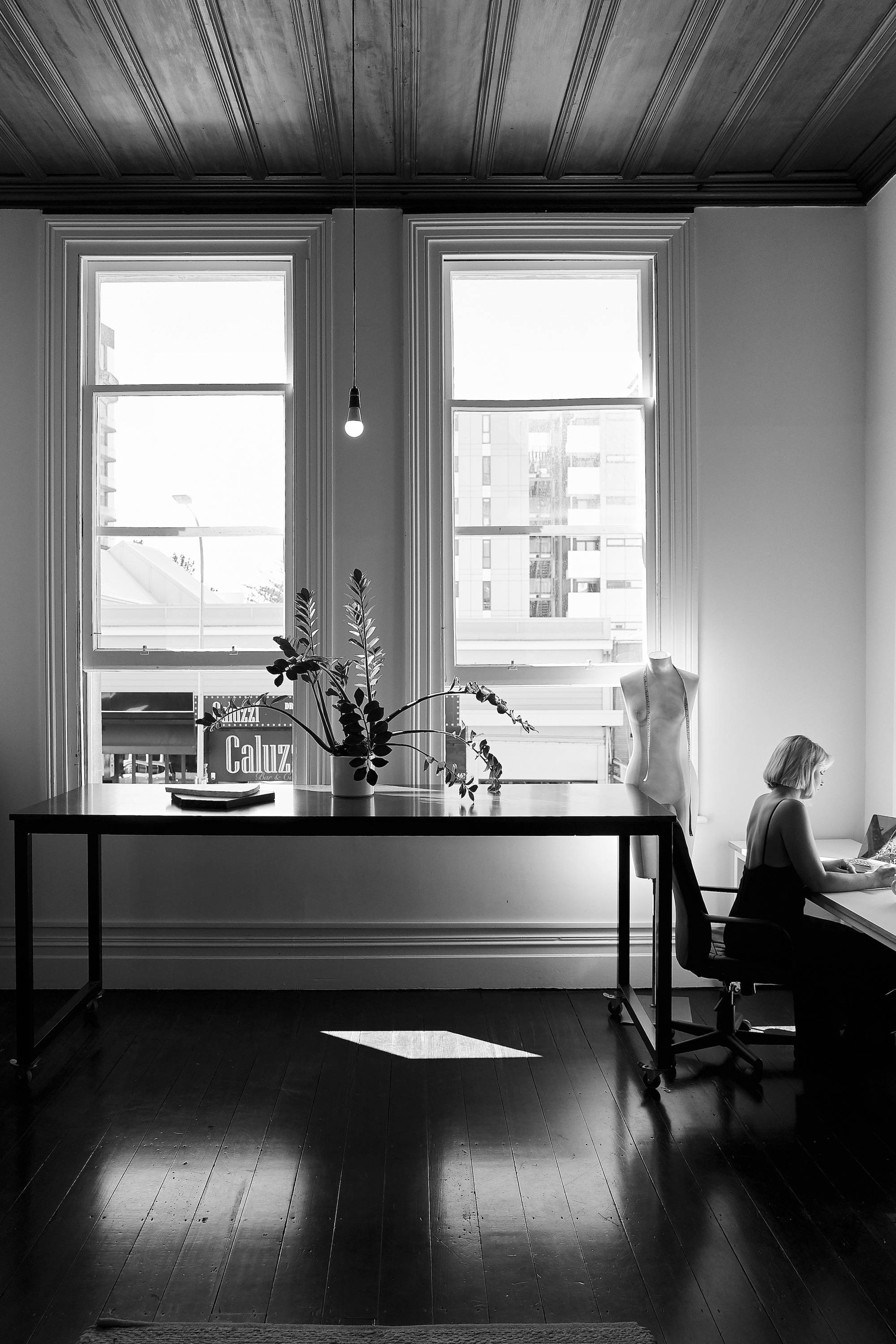 Mina provides refined and effortless staples for the understated, modern woman.

Mina stays true to all things simple, no frills. Clean lines and simple cuts with a hint of self-expression. With an ethos to invest and be thoughtful, Mina does not follow the fashion system. aEach piece is designed with the desire for less. Each collection will excite with refined silhouettes but will hold true to a core collection of versatile staples.
What seemed like a natural progression after finishing her fashion degree, Designer Natalie launched Mina after an ethical fashion trip to India where she was exposed to an unfamiliar and overwhelming side to the fashion industry. Mina is dedicated to making conscious and ethical decisions and will continue to keep 'people' central to its business model as it grows and evolves.

Mina is a proudly local brand supporting and highlighting our extremely talented group of hands we have here in New Zealand. Since the day I went to fashion school I always believed that to buy a piece of clothing you must know the story behind it..

As a mother daughter duo we manage to tackle almost everything. All patterns are made in house in our Auckland based studio. Here we do all our designing, fabric swatching, pattern making and most of our sampling. What used to be Mums 'craft room' and my 'play room' is now a converted Mina HQ.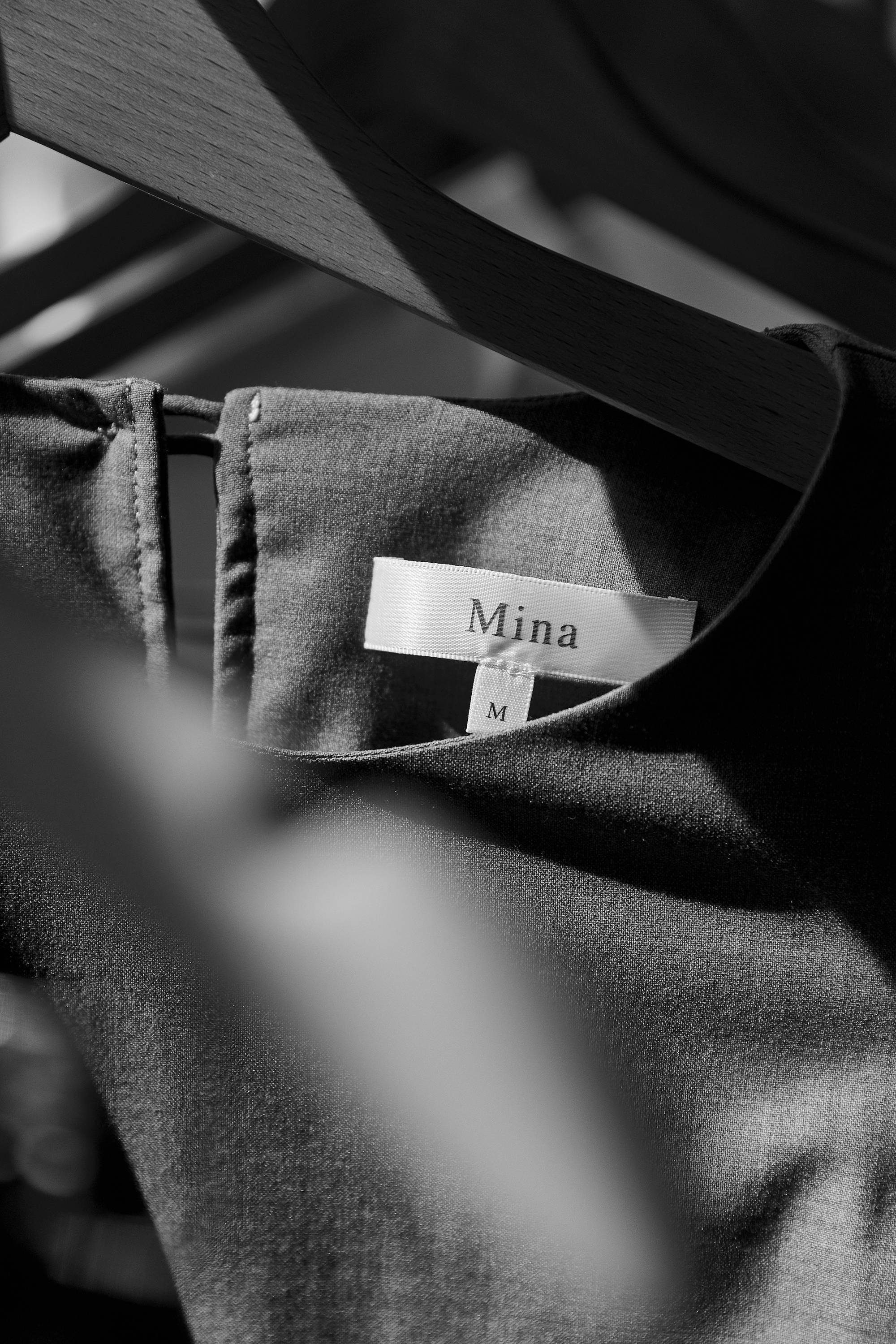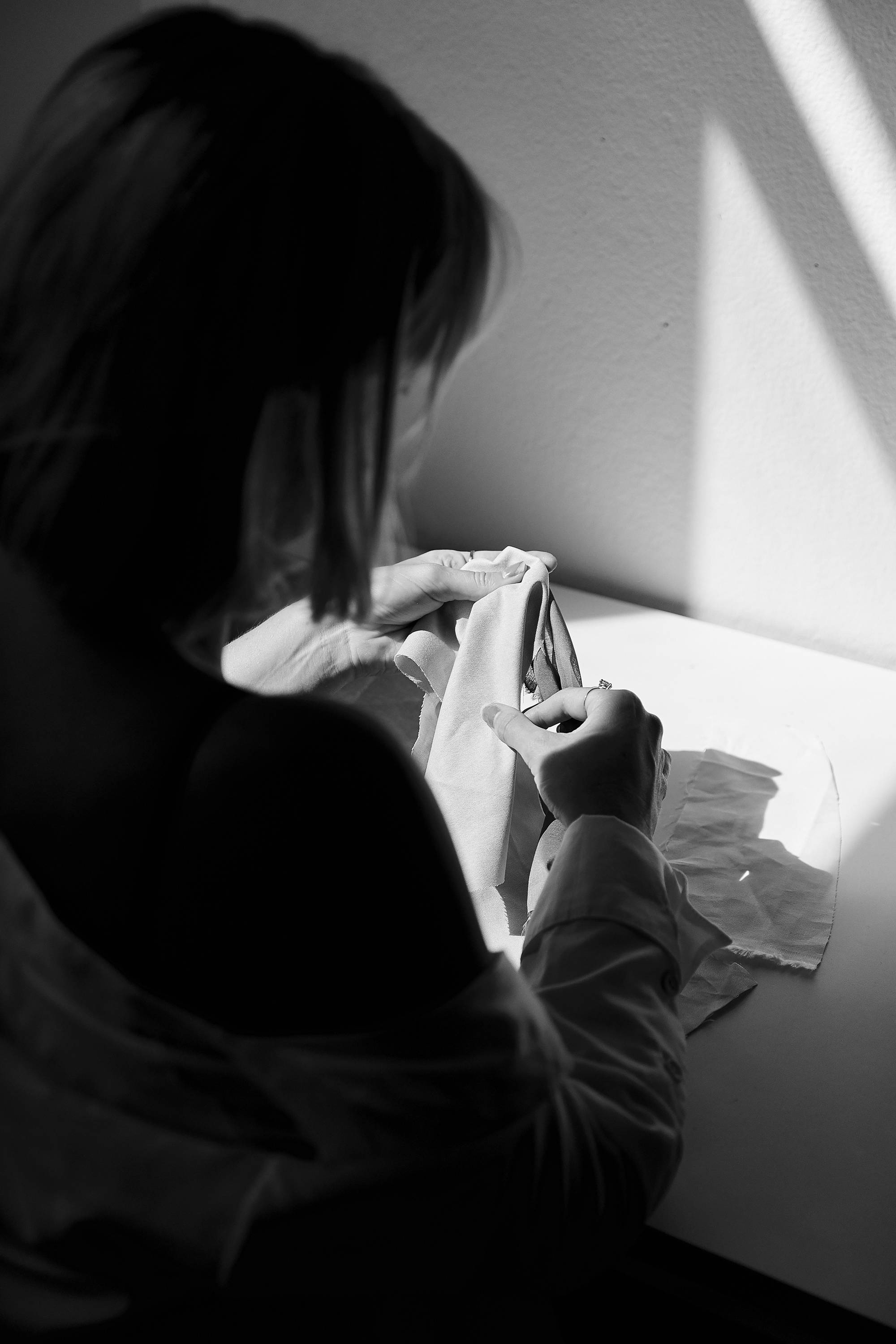 Sourcing our fabrics, we use a few local fabric wholesalers here in Auckland where we ensure our fabrics are natural. Most of our fabrics are 'deadstock'. Deadstock meaning somewhere in the world a big fashion label produced a fabric in bulk and the left over one hundred or so metres becomes 'deadstock'. As we are a young brand and our runs are small we are lucky to be able to use fabric that has already been produced. For you, it means you are one of a small number to wear that garment.

With only two sets of hands, we out source many of our samples to our lovely friend Phylly in Dannemora, Auckland. Phylly has a world of knowledge of the fashion industry and has taught both myself and Mum so much in the 1 year of knowing her.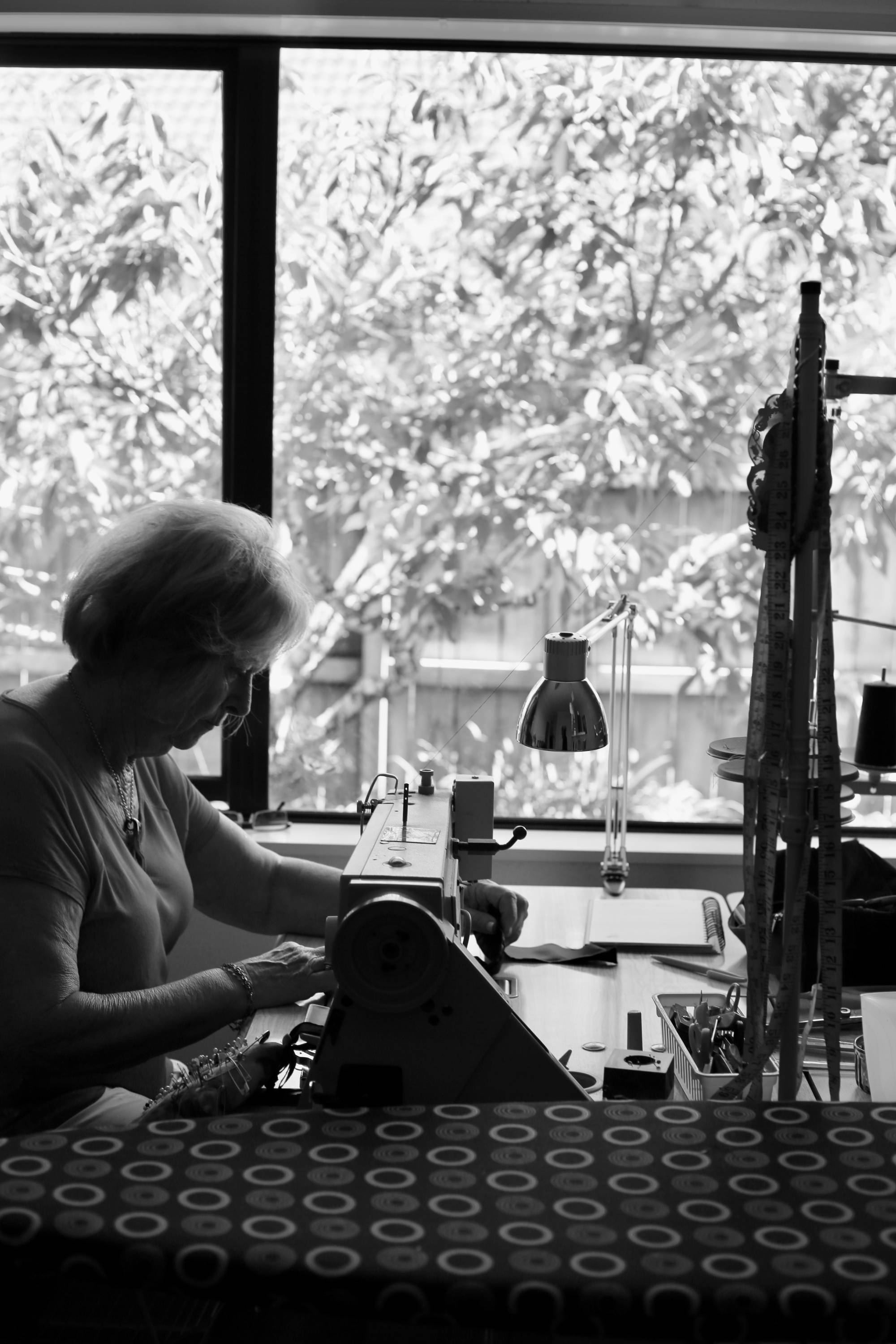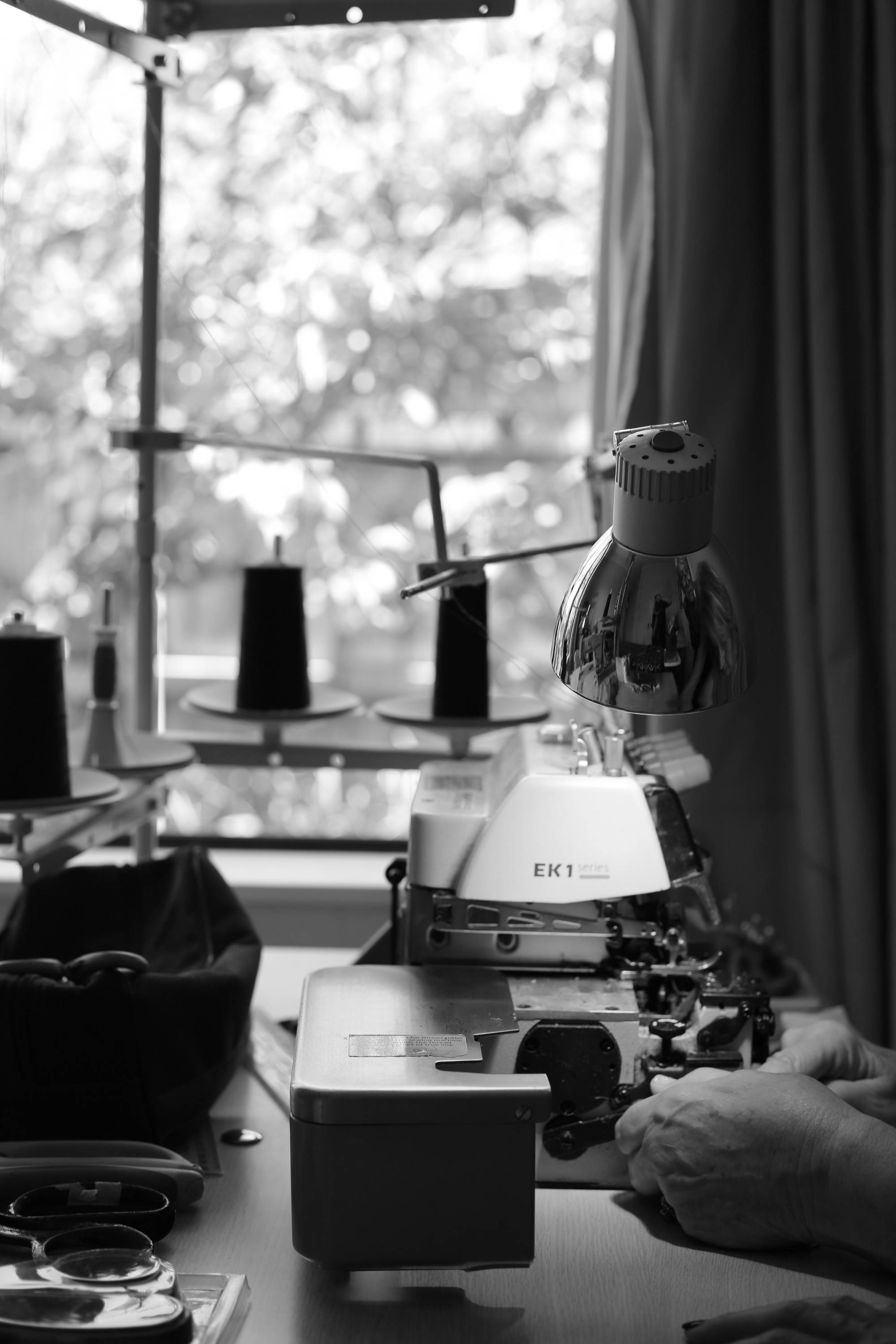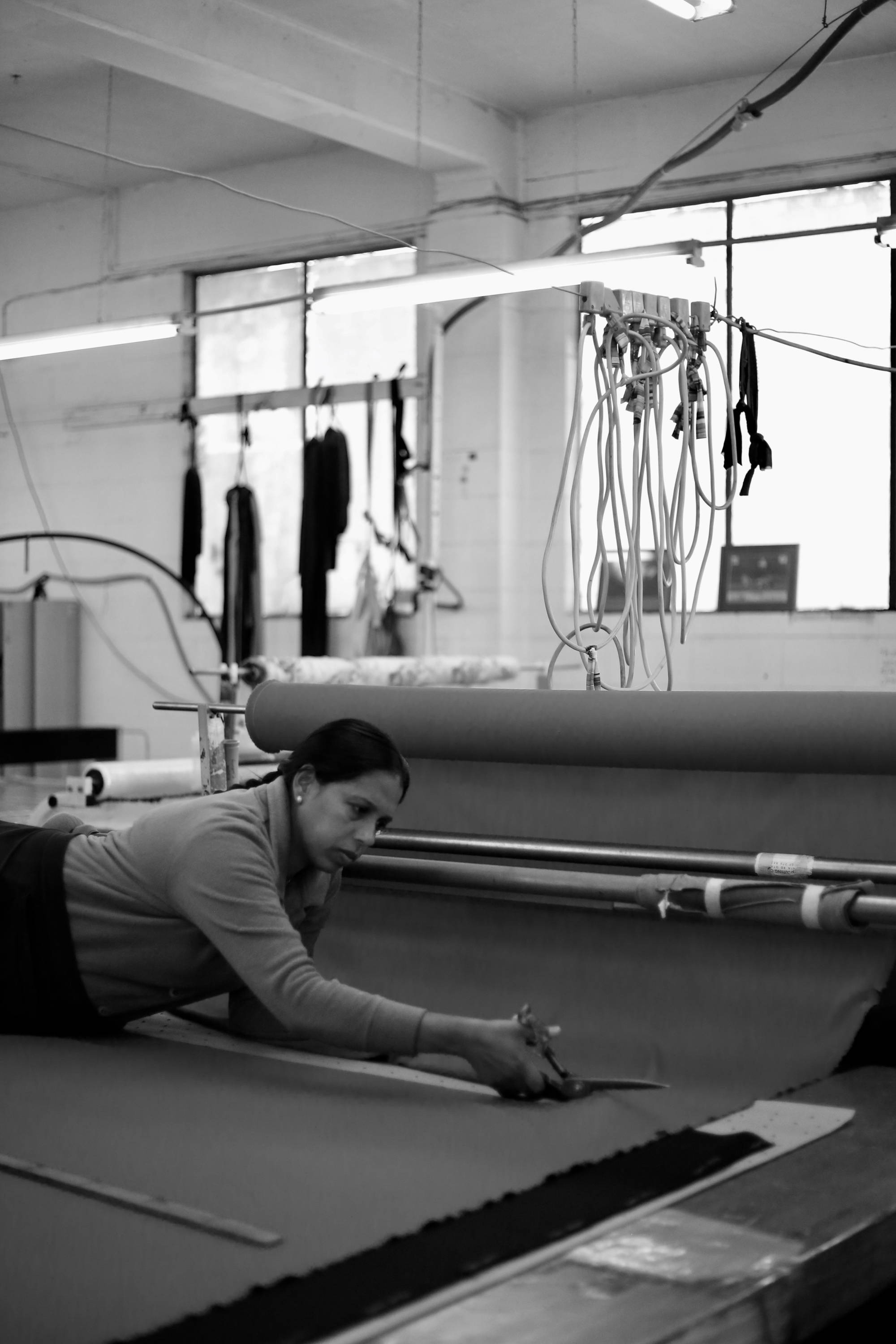 Having studied in Wellington we didn't have a lot of contacts starting the brand but we have been very lucky to have been passed on to great people in this industry, another one of them being our cutters in Otahuhu. Tony and his team lay our fabrics and patterns and cut all of our garment pieces ready for production.

The last part of our Mina family is our small team of sewer's in Howick. We are very lucky to be working with Mark and his ladies as our production runs are small, so are often turned away by production factories.They are responsible for the long-lasting construction of every piece of clothing that we make.