Cart (

0

)
Recently Added

0

Item
Total

$0.00
The item you just added is unavailable. Please select another product or variant.

Cart (

0

)
Recently Added
Total $0.00
The item you just added is unavailable. Please select another product or variant.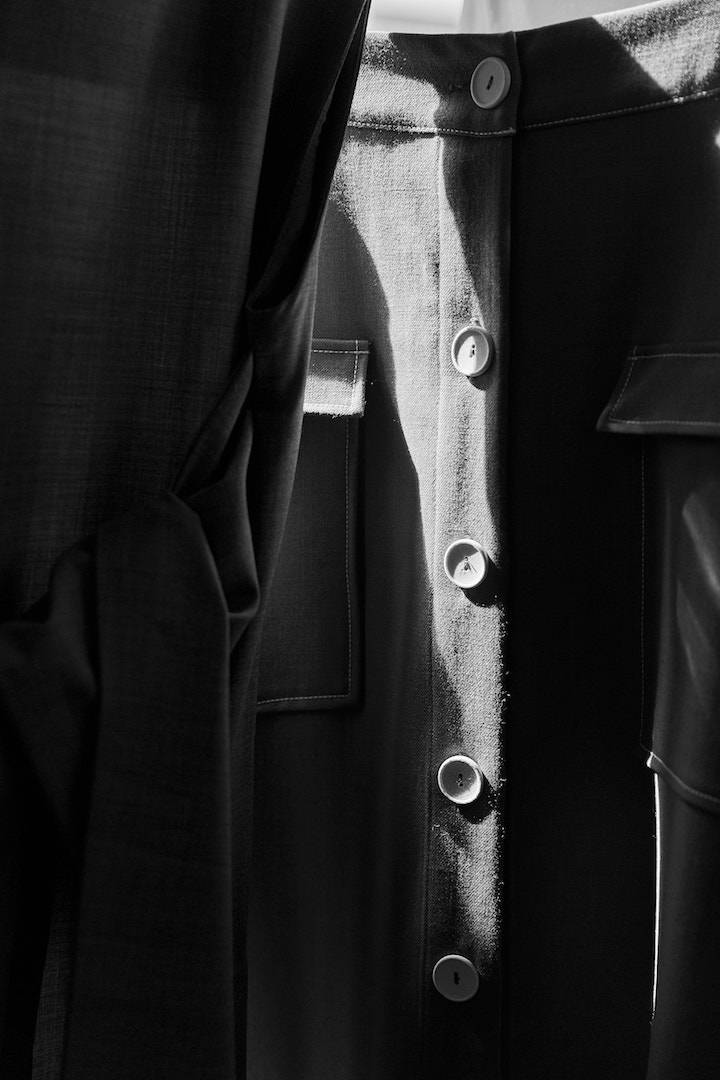 All Mina pieces are designed, pattern made and created in Auckland, New Zealand. Mina has a strong ethos around supporting the local industry in New Zealand as well as our environment. We strongly believe in using pure fabrics and ridding polyesters and other synthetic fibres from both our bodies and our planet.

We strive to source fabrics that will give back to the earth as they biodegrade after the life of the garment. We believe in fabrics that not only age beautifully with time but are built to last. Some winter fabrics such as wool require 5 -10% of nylon or spandex for durability and practicality of the fabric. We try to use as low percentages as possible.
We ensure the craftsmanship of the garment is made with attention and deliberate finishings. We design each piece and silhouette not to last a season but to last a life time. We source fabrics that are built to last and endure the seasons. It is then up to you to make sure the care and attention that has been given to make the garment is then given the same attention to the care of the garment during its life.
Below are a list of our current fabrics
New Zealand Sourced And Made Wool

A beautiful New Zealand story.. The wool comes from our New Zealand sheep, spun and dyed in Wellington and woven into fabric. The fabric is 100% pure wool so it's very warm.
Caring for the fabric: With the garments produced in this fabric we recommend dry clean only as wool is very delicate when it comes to heat and washing.
New Zealand Made Merino/Tencel
66% Merino 34% Tencel, our Merino blend is a very practical fabric. Tencel is a cooling fabric, wicking sweat while Merino is a warm soft fabric. The combination of Merino and Tencel will keep the wearer cool on warmer days and dry and warm on cold days. The fabric blend will also dry a lot quicker than pure Merino.
Caring for the fabric: Merino/Tencel should be treated like wool. Cool hand wash and lie flat to dry to avoid stretching. Air between wears, does'nt require a lot of washing
Tencel
Tencel is made of sustainably harvested eucalyptus trees. It is produced on a 'closed loop system' where 99% of the solvents are recovered and recycled with minimal waste and low emissions. Tencel is also naturally wrinkle-resistant.
Caring for the fabric: Tencel is a very durable fabric but to avoid colour fading we recommend cold hand wash. As the fabric is made from wood pulp it can feel stiff after washing and wet. A quick spin in the dryer will bring the fabric back to its soft nature.
100% Silk
A natural, biodegradable fabric made by the silk worm. Unique drape properties and lustre. Silk is cool in summer and warm in winter.
Caring for the fabric: Cool delicate handwash and lie in the shade to dry to avoid colour fading.