Nadya
'Every piece has a story' is our way of giving you a little insight into the wonderful people who contribute to each of our garments. In a time where we can't see our suppliers as we usually would, we have taken the time to reach out to them and see how they are and how they are spending their time during lockdown. 

Meet Nadya,
owner of Wellington concept store, 
ENA
Nadya opened beautiful corner store boutique, ENA on Ghuznee Street in Wellington four years ago after finishing her fashion degree at Massey University.
We met after designing and producing our first collection Origin, we had no stockists at the time just an online store. 
This makes Nadya a very special person to us, she was the first person to see something in us and the first retailer to stock Mina.
What do you love about what you do?
"Working with like-minded and creative women like yourself and Michelle. Its a joy! The silver lining to what can otherwise be a very noisy and rapid industry"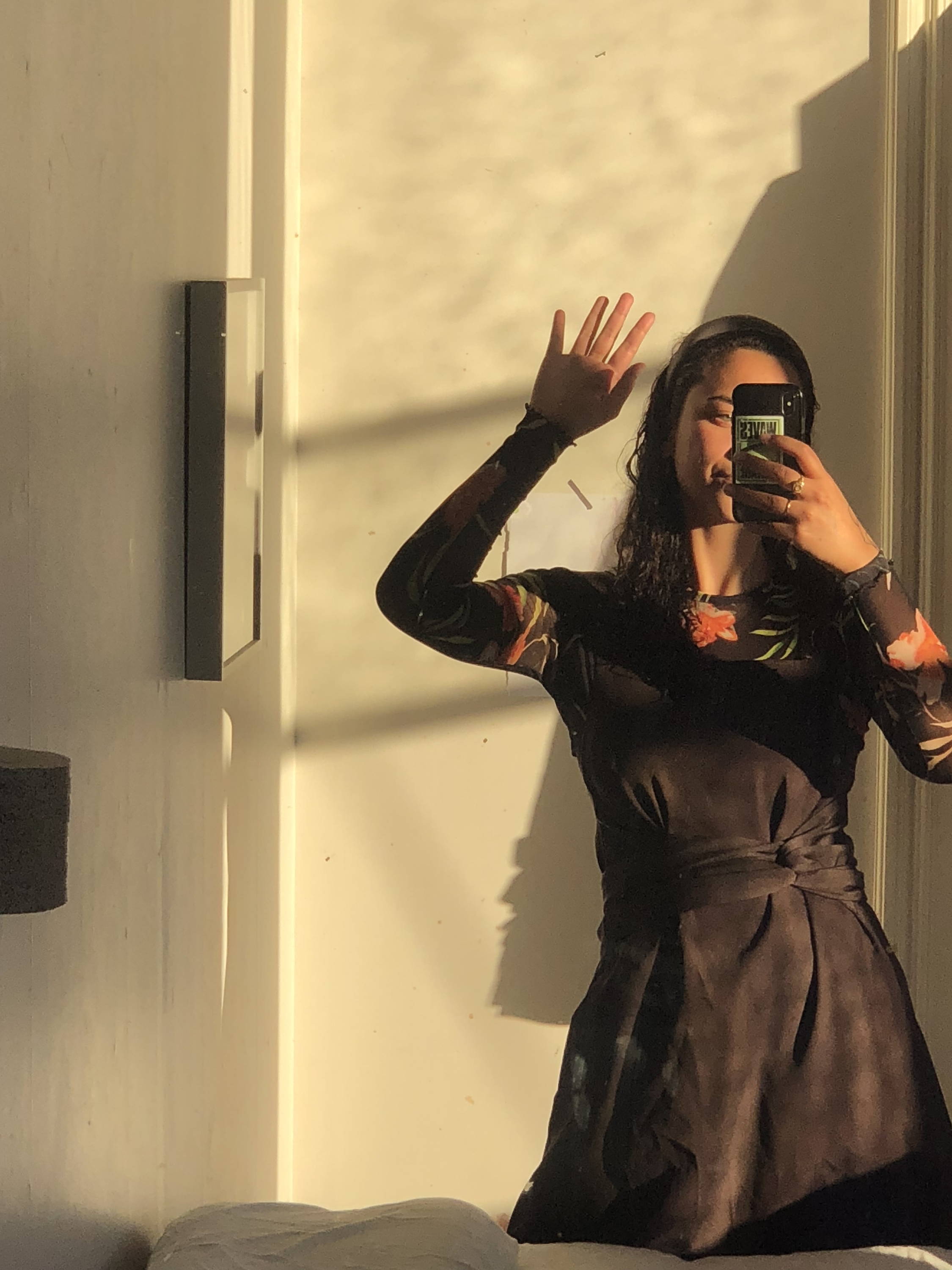 "ENA has been open for 4 years now. When I finished up at fashion school I found that I enjoyed the idea of style and clothing more so than designing itself at that point."


How long have you been in your industry?


"Owning a store was terrifying to me, but opening a space that could nurture my creativity and keep me engaged with makers and like-minded circles is what drove me to do so"

Nadya wearing her chocolate Tilly Dress from 
last summer season
ENA was Mina's first home and continues to be one of our most supportive retail stores. Her store is fresh, clean, curated and holds it's own ENA aesthetic. Here she harvests and showcases contemporary local and international talents with the purpose of building a community around creative and insightful design. 
We don't see Nadya often but we look forward to presenting our ranges to her, with a similar love-hate for the NZ industry, we can talk for hours! We believe there should be more about the product rather than who's who and who's wearing what.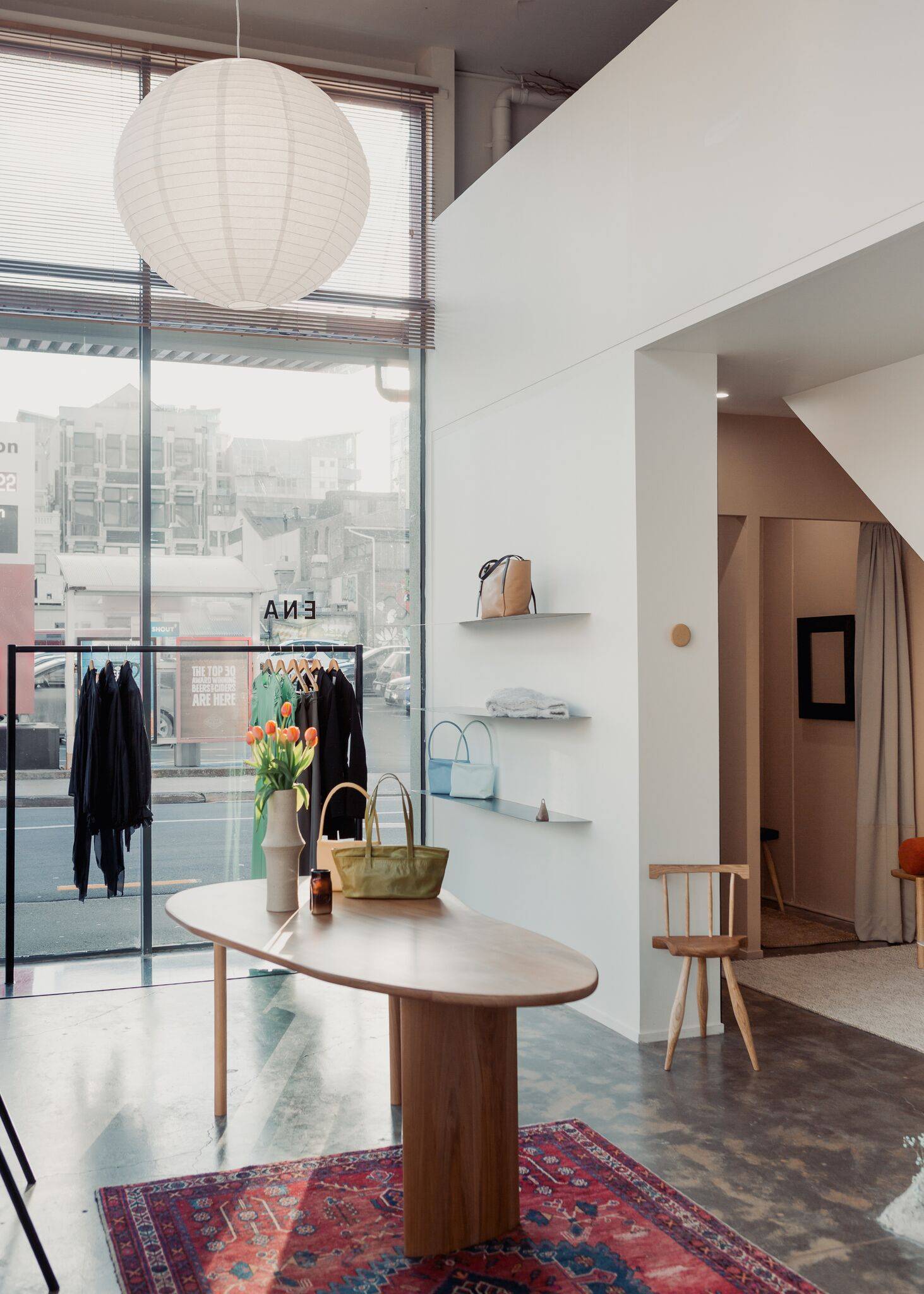 How are you keeping yourself calm and in positive mind frame right now?

"Yoga & meditation. I'm currently in the middle of doing my yoga teachers training here in Wellington, so if anything I've been gifted with a lot more of time to work on my practice, much to the delight of my very patient bubble. I am also finding so much joy in my daily walks" 
"There are so many beautiful bush walks near my house that I have never explored. It's so peaceful here in Wellington at the moment, there's no longer the distant hum of the city. The birds seem to be singing louder and for longer, right until dusk. It's very meditative"
What days a day in isolation look like for you right now?

"If anything this lockdown period has been a time to press pause for me. A rare moment I have to slow things down and take some time to find joy in the small things"
"Each day is somewhat different, that has become key. Routine is great but it's keeping certain rituals throughout the day that has kept me feeling grounded. Most are small things like meditation after the shower, journal with coffee, lighting incense at the end of a day to help sink back into home life, these all help me remain present. Beyond that, I have a very loose schedule of sectioning my day into work, play and move. There's no particular order"
This season favourite styles? 
"My favourites are the Coffee Stone Coat & Dusk Trench! Outerwear Gold"