Our Story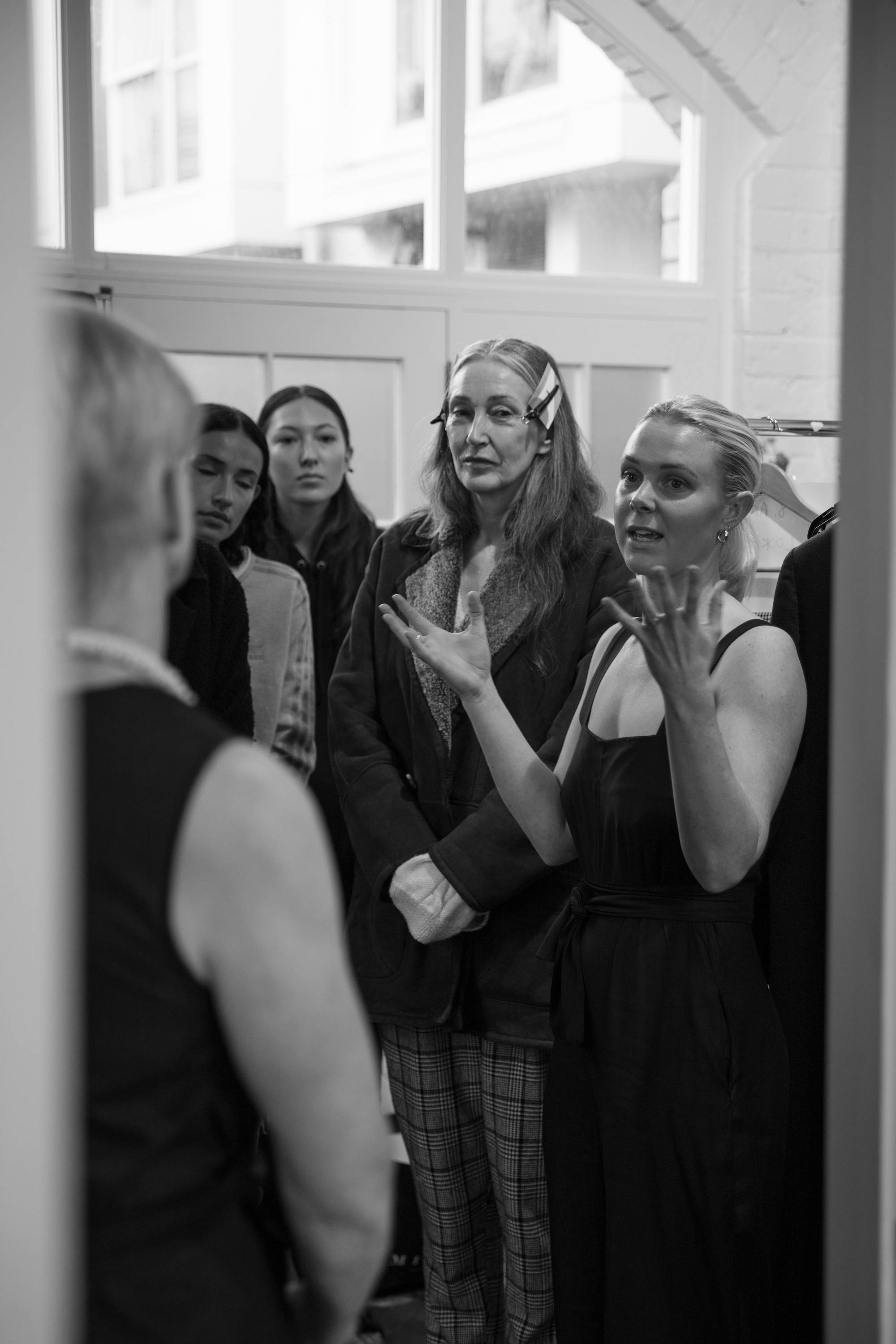 About the designer | 
Natalie Procter

Mina launched off the back of a rather life-changing six-week seed-to-garment trip to India. Having spent a lot of time in South Africa growing up, it wasn't, as such, the 'poverty' of India that shocked me, it was the intrigue I realised I had for people, the nosiness I had for the artisan more than I did their craft. I wanted to get to know these people, where they've come from and what their story is. 
I want the brand to share these values, compassion for people and create a real community with the people behind our brand. Respect between people is so vital for any successful business. 
The name Mina comes from Wilhemina (my South African grandmother's name). It doesn't pay tribute to her, as such, but more my time spent in South Africa as a child. Being witness to people living simpler lives but incredibly happy. 
As a mother-daughter duo we manage to tackle almost everything. All patterns are made in house in our Auckland based studio. Here we do all our designing, fabric swatching, pattern making and most of our sampling. What used to be Mums 'craft room' and my 'playroom' is now a converted Mina production studio. 
Since the day I went to fashion school I always believed that to buy a piece of clothing you must know the story behind it. Therefore Mina has become a proudly local brand supporting and highlighting our extremely talented group of hands we have here in New Zealand. 

The Mina Showroom is situated on Karangahape Road, Auckland and runs by appointment only. From here we operate as a small team and every single person who purchases directly from Mina, I am part of that process. I am very aware this may not last forever so for right now I treasure this opportunity to connect with our customers. 
When sourcing our fabrics, we use a few local fabric wholesalers here in Auckland where we ensure our fabrics are natural. Most of our fabrics are 'deadstock'. Deadstock meaning somewhere in the world an international fashion house produced a fabric in bulk and the leftover one hundred or so metres becomes 'deadstock'. As we are a young brand and our runs are small we are lucky to be able to use fabric that has already been produced. For you, it means you are one of a small number to wear that garment. 
With only two sets of hands, we outsource many of our samples to our lovely friend Phylly in Dannemora, Auckland. Phylly has a world of knowledge of the fashion industry and has taught both myself and Mum so much in the 1 year of knowing her. 
Having studied in Wellington I didn't have a lot of contacts starting the brand but we have been very lucky to have been passed on to great people in this industry, another one of them being our cutters in Otahuhu. Tony and his team lay our fabrics and patterns and cut all of our garment pieces ready for production. 
The last part of our Mina family is our small team of sewers in Howick. We are very lucky to be working with Mark and his ladies as our production runs are small, so are often turned away by production factories. They are responsible for the long-lasting construction of every piece of clothing that we make.