Phylly
'Every piece has a story' is our way of giving you a little insight into the wonderful people who contribute to each of our garments. In a time where we can't see our suppliers as we usually would, we have taken the time to reach out to them and see how they are and how they are spending their time during lockdown. 

Meet Phylly

Phylly is one of our sample machinist's who we are very lucky to have met. Having been in the fashion industry almost her whole life, she has a lifetime of knowledge. At age 84 Phylly calls herself an 'Octobom', her definition of someone still working in their eighty's.   
We were introduced to Phylly a year and half ago when we realised we couldn't do all the sample sewing ourselves. Phyll works from her home in Dannemora, which is conveniently only about twenty minutes from our studio. During the sampling stage of the design process we deliver Phyll cuts (pattern pieces cut from fabric) with an initial sample we provide for her to work from.  
"When I was 15 I wanted to be a hair dresser or a police woman. My mum said learn to sew and you will have a job for life. So true."

How are you keeping fit and healthy everyday?
"I've done fitness all my life. A cyclist for many years. Jazzercise, Zumba, Ti Chi. Now at my age I still do Zumba, Ti Chi and walking."

We have created a tradition with Phylly when her and her husband, Graham, deliver samples to our studio. The first time they came over we made Mum's famous blueberry scone recipe to have with coffee. The next time Phyll had planned to deliver more samples to us, she called in advance and requested the blueberry scones, and that's how our tradition started. 

Phylly on her 84th Birthday 
   How long have you been in the industry?

"I've been in the fashion world for 70 years as a manufacturer, production manager, supervisor, sample machinist...and still working...I love it!"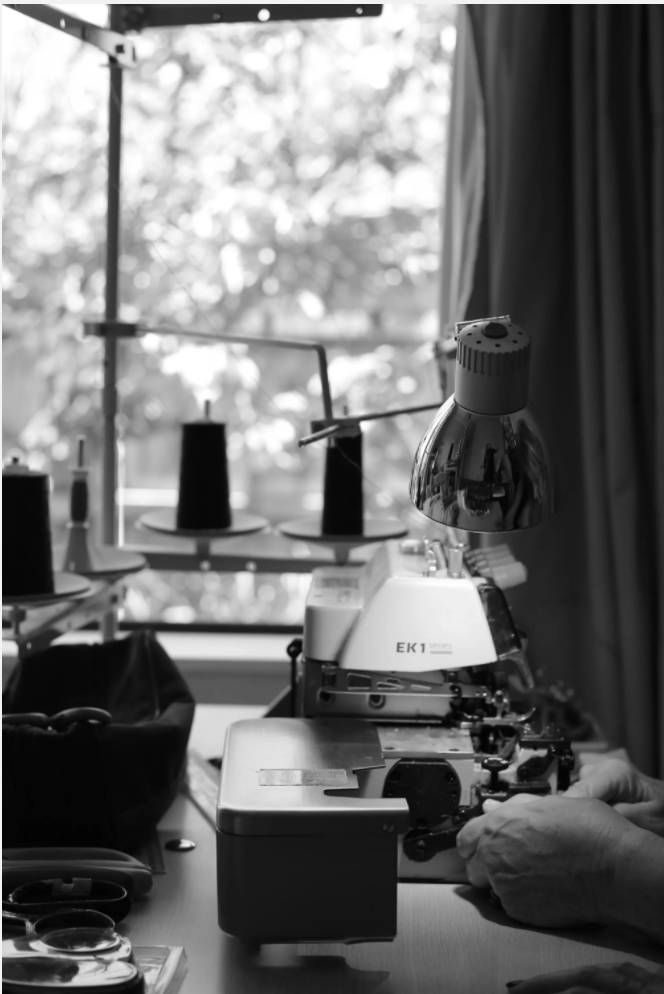 "I'm a very lucky lady, still working and  have a wonderful husband and family"