Textile Creations
Textile Creations 
Knitwear Factory
A family owned knitwear factory in Auckland, NZ. 
Owner Gary Creamer, bought the company from his parents in 2006 and has built it to be one of the leading knitters in New Zealand. The company specialises in fine 100% merino.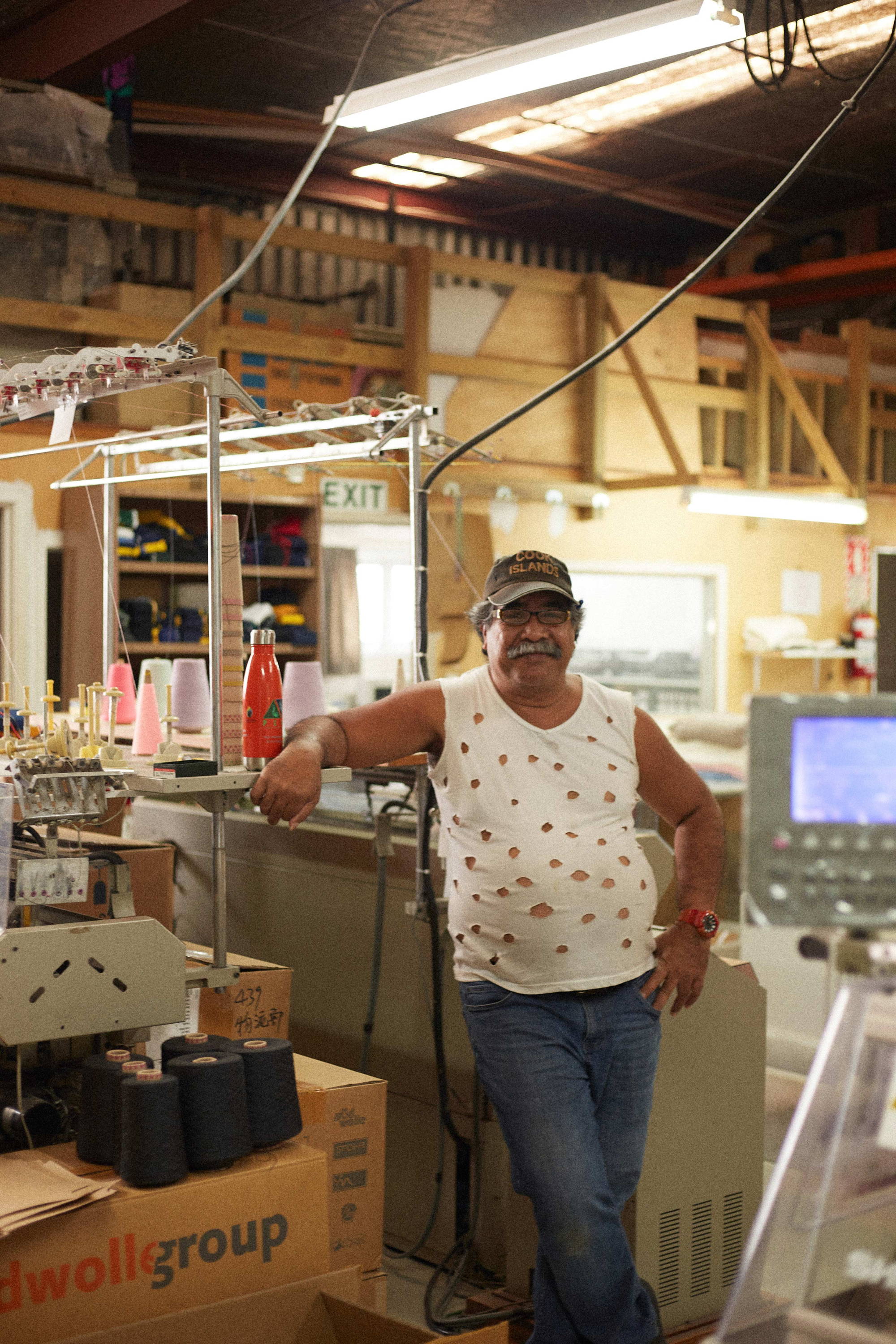 Tere is the Machine Operator at Textile Creations. Tere grew up in the Cook Islands on an island called Manihiki. He was brought out to New Zealand when he was five by his eldest sister. Tere has been working in textile industry for 38 years and has been with Textile Creations for 17 of those.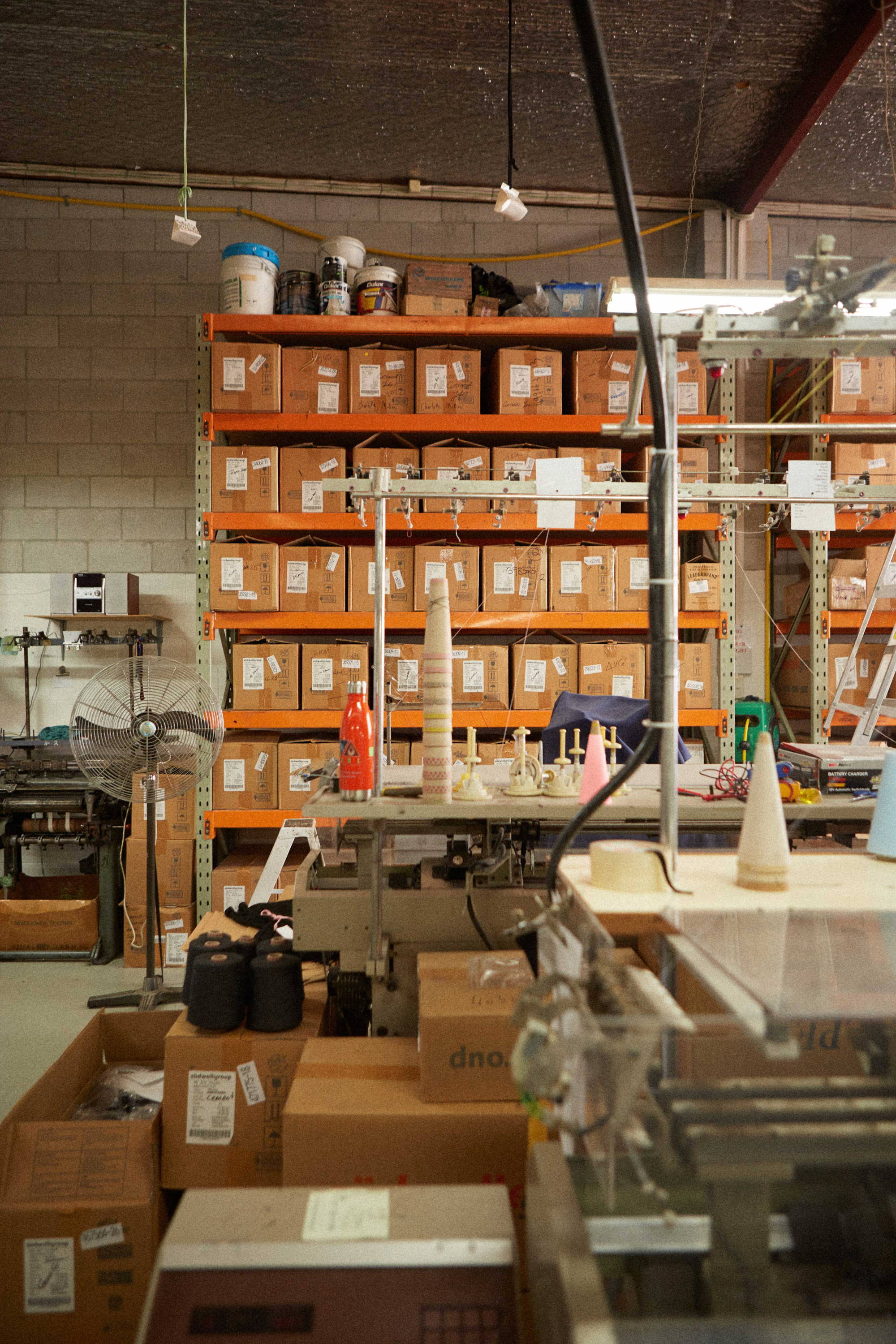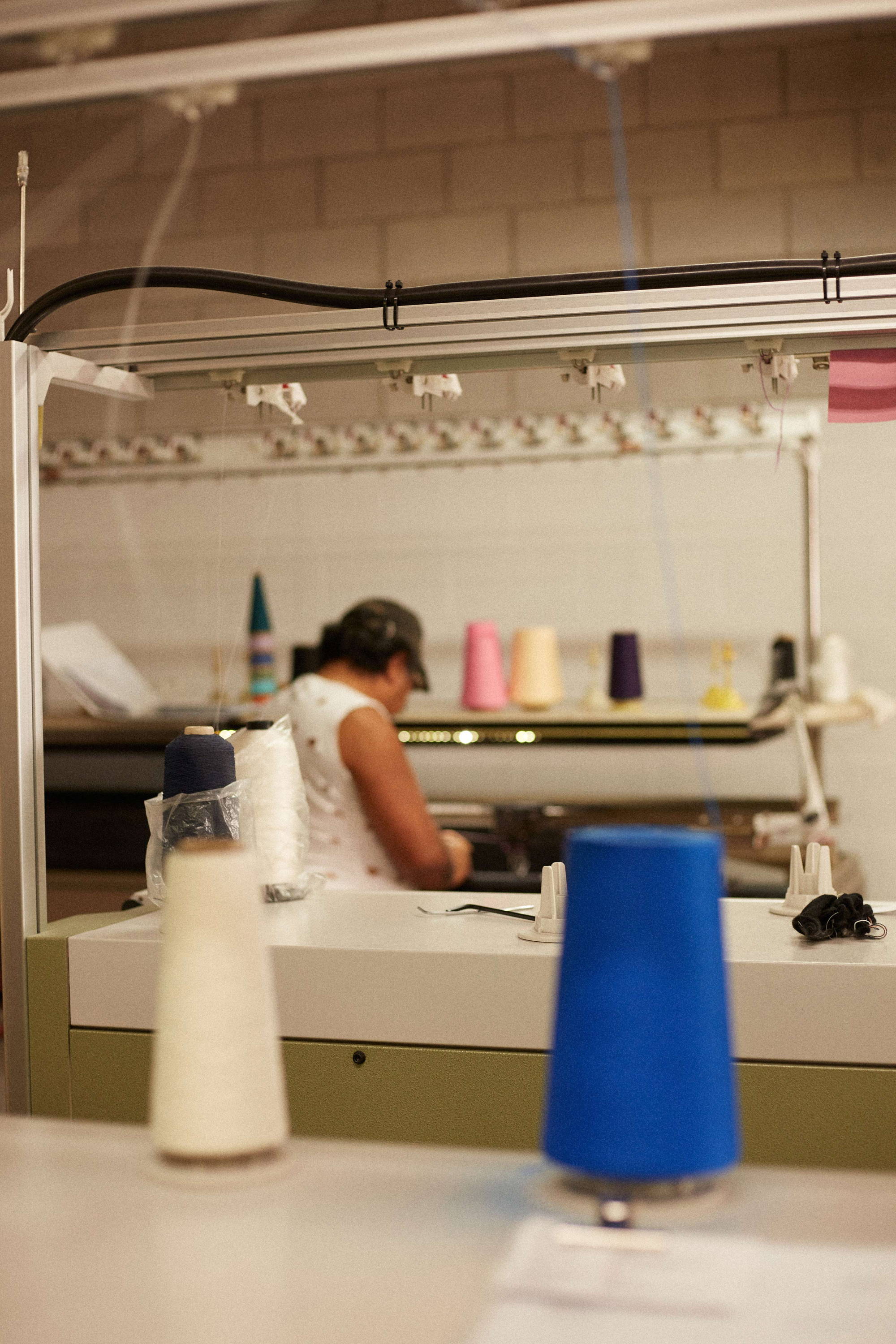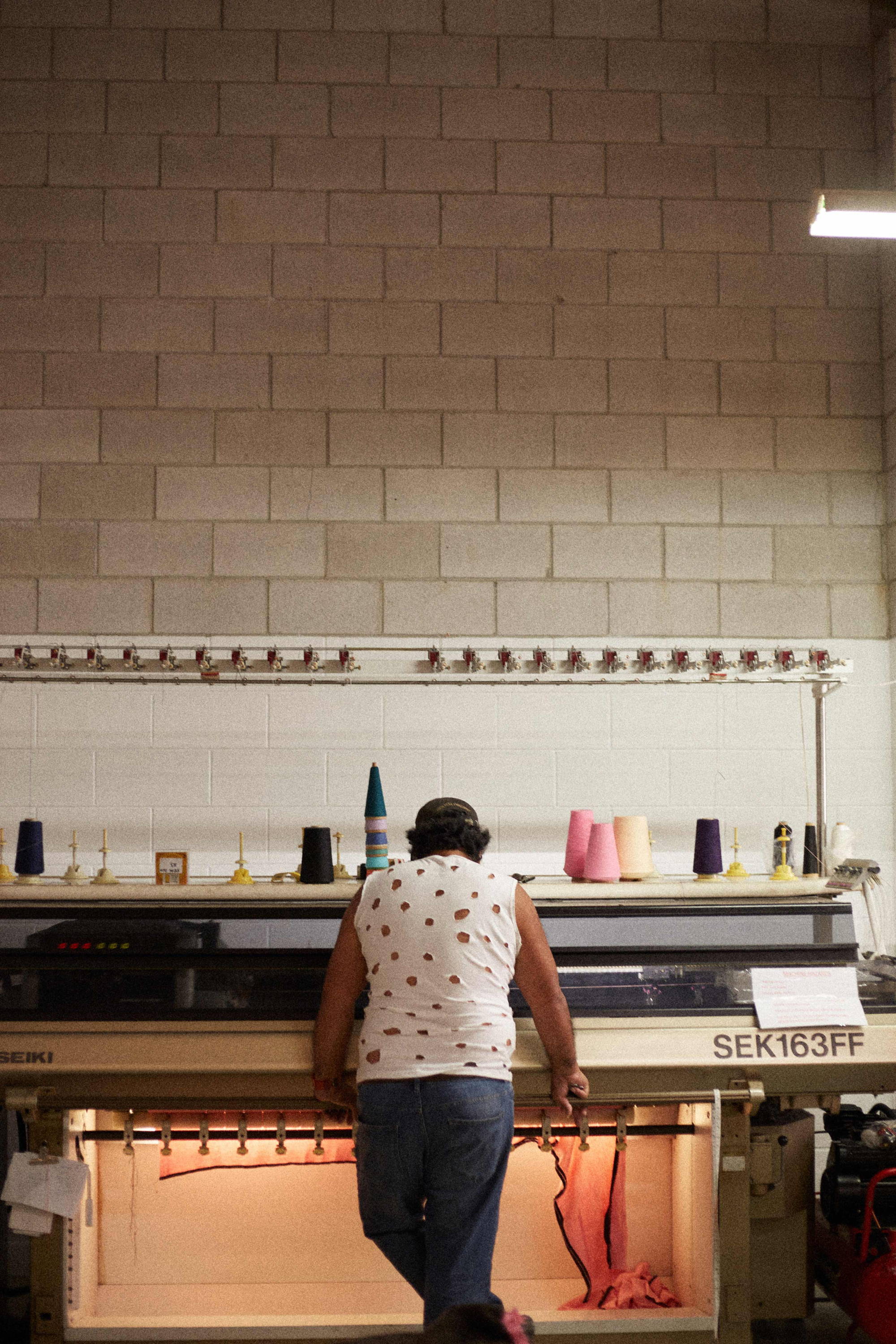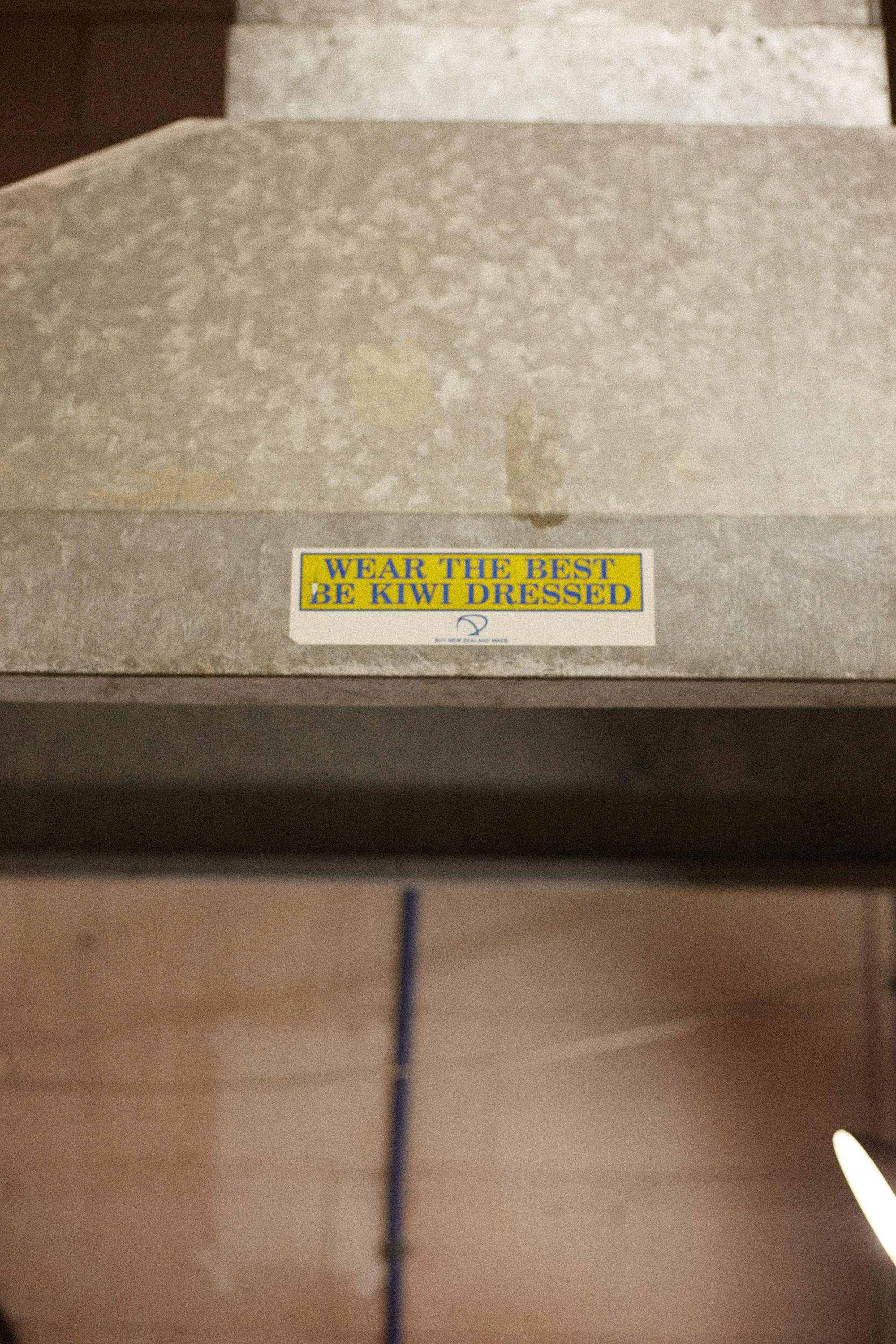 Introducing, The Sky Jumper, a medium weight 100% Merino with a bold asymmetric stripe down the sleeve. The type of knitting on the sleeve is called 'intarsia knitting' which is knitting with blocks of colour. With two colours on the loom each sleeve took twenty five minutes to knit.