Vitaliy
'Every piece has a story' is our way of giving you a little insight into the wonderful people who contribute to each of our garments. In a time where we can't see our suppliers as we usually would, we have taken the time to reach out to them and see how they are and how they are spending their time during lockdown. 

Meet Vitaliy 
our Fabric Rep 
from Wall Fabrics
Vitaliy is our main man at Wall Fabrics, an Auckland based Fabric wholesaler. Along with his guidance and knowledge in fabrics he also knows a lot more about plants than we do. Luckily for us, he has helped nurture a few of our plants back to life. 

At the beginning of the design process, before we even begin drawing, we look at fabrics to influence the collection. Each season we sit down with Vitaliy over a coffee at Wall Fabrics HQ and he presents us a new season fabric collection imported from the likes of Italy, Japan and across Asia. Although we tend to steer clear of patterns and eccentric prints, each season Vitaliy like to throw a few wild ones at us in hopes that we might change our mind. He may just have had a success for our next range.. 
Having now been working with Vitaliy for two years, he makes this stage a whole lot easier by only presenting pure natural fabrics which are core to all of the garments we produce. In times that synthetic fibres can tempt us, we remember our values.
What does a day in lockdown look like for you?
Start with coffee in bed, check emails, news, check in with mum and friends, check up on plants, and count my lucky stars that I'm fortunate enough to be in a safe position physically, financially, emotionally.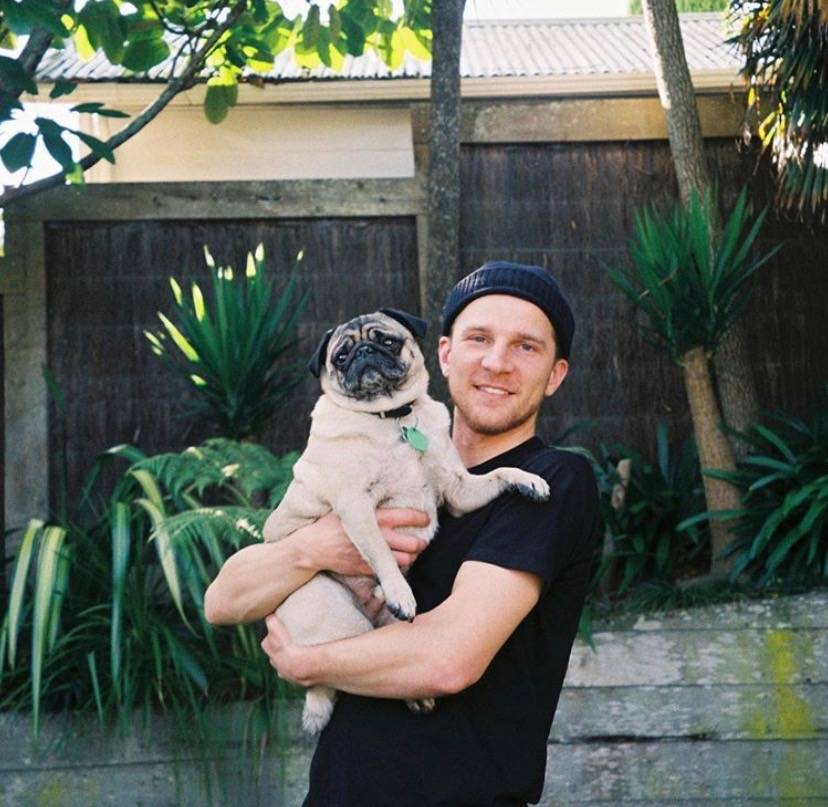 What do you love about what you do?

It's a people business first and foremost, fabric trading second.

Wall Fabrics always promise beautiful wool's, both blends and pure's. This season we have sourced a 100% charcoal wool from Vitality which we have produced our full length Stone Coat in. We have also used a beautiful blend of wool rayon and silk which we have used for our Obom Blazer and Mali Pant suit set.

How are you keeping yourself healthy right now?
Mentally healthy - have something to look forward to each day. In our case, a glass of wine come evening.