Zoe Gibbs
'Every piece has a story' is our way of giving you a little insight into the wonderful people who contribute to each of our garments. In a time where we can't see our suppliers as we usually would, we have taken the time to reach out to them and see how they are and how they are spending their time during lockdown.
Meet Zoe Gibbs, PR Manager at Showroom 22, Auckland's Fashion PR Agency and Showroom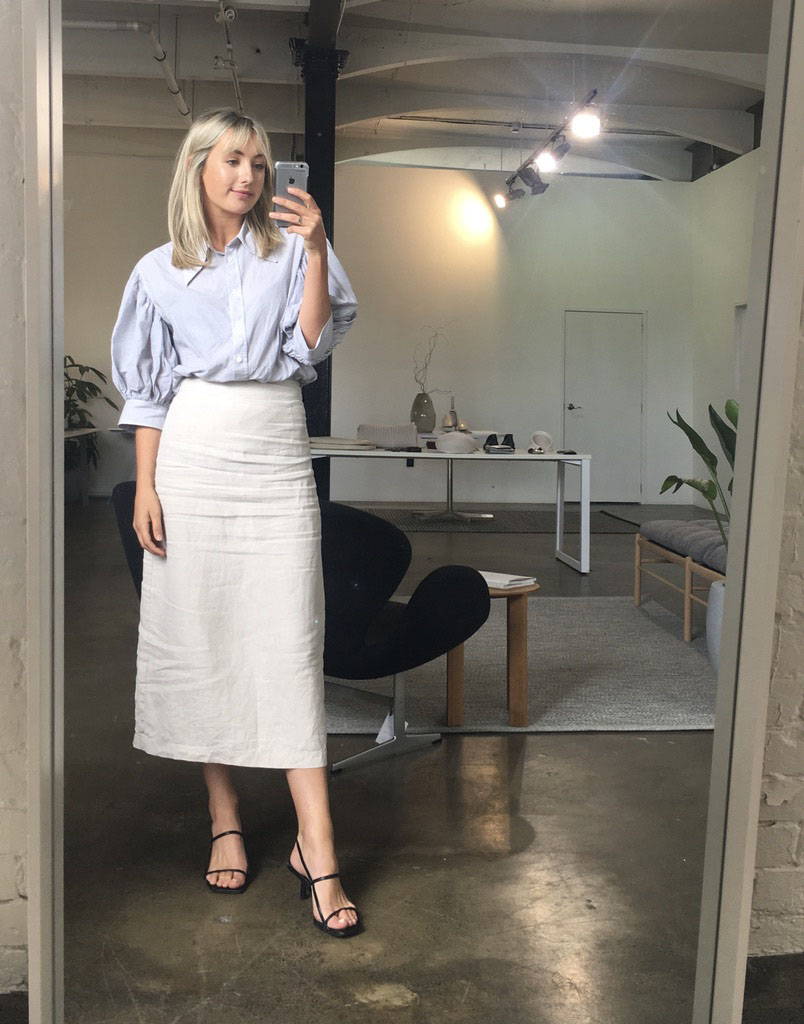 Zoe wears her Wanda skirt from Abloom summer 19'
Zoe has now been in the fashion industry for two years, working as part of the close-knit Showroom 22 team. A year and a half ago we went to Showroom 22 looking for support within the PR world of fashion. We were introduced to Zoe and she has been our PR cheerleader ever since.
Can you explain what you do at Showroom22?
"My role is to celebrate and promote each collection and look for opportunities to share the Mina brand messaging to new people. 
Sometimes this involves connecting the brand with media and looking for opportunities in print or online publications, and sometimes it's about finding a collaboration that reflects the Mina ethos. 
"Thinking strategically about who the 'Mina' woman is and how to speak to her is essentially the role that PR takes." 

How long have you been in your industry and what made you take this path?
"I've been in the fashion industry for two years now. Growing up, I always loved fashion and being adventurous with my style but after high school I ended up heading to business school to study marketing. 
I think my interest really lies in understanding what makes people tick and figuring out how to pivot new people towards a brand through storytelling. Being able to use my marketing skills in this niche way has given me some pretty incredible insight into the impressive local industry we have here in NZ."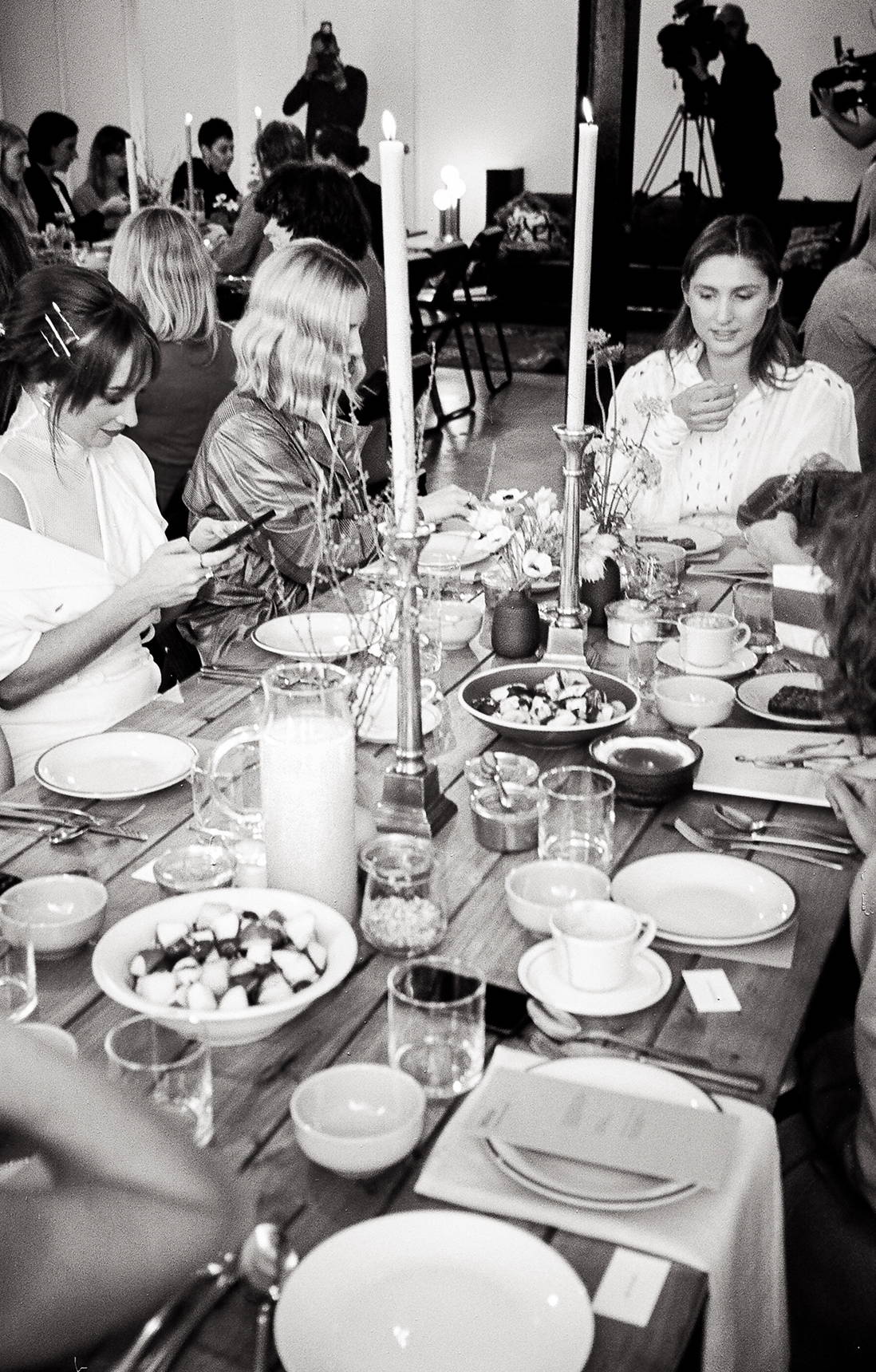 Our NZ Fashion Week breakfast hosted at Showroom 22 with select media and buyers
What are you doing to stay calm and keep your head in the right space during lockdown?
"Lockdown has been full of challenges but the beauty of staying home and hunkering down has meant that there is plenty more time to just BE. 
While there are more hours during the week eat more thoughtfully and smash out a workout, I've been finding solace in using the weekends to be creative; making clothes and painting".
What does a day in lockdown look like for you?

"I love people and I love the amazing creative people that I get to be surrounded by with this role. Working with designers, stylists, writers, photographers and creative directors is so inspiring and means that every day is super different.
I also love that my role mixes two of my most natural instincts. I feel like I am this weird composition of creative and strategic, so the marriage of fashion and business makes me a very happy woman". 

How do you see the world changing post-Covid-19 and it affecting your business? What are the positives that can come from this?

"COVID-19 has created some serious hardships for businesses in NZ at every scale and I think that this is going to mean that we learn to work smarter by being more efficient with less.


On that same train of thought - what I am really excited about is the pivot towards a more thoughtful consumer landscape. I have this optimistic outlook that lockdown will have broken much of our society's romance with fast food and fast fashion and that mindful consumption may finally have a chance to conquer!
I am not blind to the fact that fast fashion is a cheaper alternative that will be required by a hurt economy, but I am hopeful that the need for newness has been reduced and the new love affair will be with those few pieces in our wardrobe that tell a story".
Do you have a saying you choose to live by?

I'm a bit culty in the way that I love The Power Of Now by Eckhart Tolle and try to live by the ideology of being present and take things as they come. 
"Realise deeply that the present moment is all you ever have."